Are you wondering how to make car curtains?
You're just in the right place. You'll know how- whether you have a campervan, van, SUV, truck shell, or car in this article.
But then, you should think about many possibilities.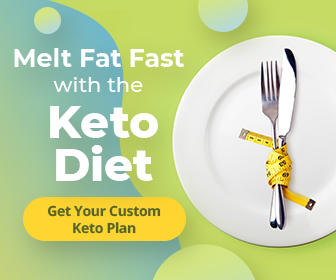 Choosing Curtains For Your Car
You have to consider various factors when deciding what curtain is ideal for your vehicle:
Time available
Aesthetics
Cost
Availability of sewing machine
Function
Tips When Buying Fabric For Car Curtains
Here are some useful tips when making car curtains:
#1. Know the price of the fabric
You have various options when making a curtain, either by re-purposing sheets or by the yard.
You can buy premade curtains too.
All of these options depend upon your preference.
And depending upon your option, you can determine the price.
#2. To choose blackout curtains or not
You may find it hard to find curtains with designs or patterns according to the yard.
But then, you can find a curtain liner by the yard.
Then, you can attach this to the fabric you've chosen.
You can maybe buy a premade blackout curtain and cut it according to the size you want.
This proces is better and requires lesser effort, time, and money.
Furthermore, take note of the fabric's weight.
You have to consider the method of mounting your curtains too.
For instance, adhesive velcro cannot hold a heavy fabric.
#3. Check the windows of your car
You have to assess whether or not your car's window tilts outwards below.
Well, if we talk about camper vans, they usually have this kind of setup.
If so, the best option would be a curtain that is mounted at the top.
It's the most traditional option; it will surely make your space feel and look smaller.
At the same time, it gives off extra light.
Options To Make Car Curtains
Here are the options on how to make car curtains:
#1. Reflectix
Window insulation is almost the same as a windshield sun visor.
There are various sizes of rolls; you can find these either in stores or online.
If you opt for this method, cut the reflextic according to your desired size.
After which, wedge the same in the tracks.
Perhaps, this is the easiest cover that you can make.
Plus, it's undoubtedly effective.
Pros:
Not costly
Excellent insulator
Easy to do
It doesn't require sewing
Blackout
Provides privacy
Cons:
Not good to look at inside and out
#2. Velcro fabric covers
The first thing you should do is cut the fabric in the same size and shape as your car's window.
Use either a magnet or a velcro to attach the hem or fabric into the window frame or headliner.
Pros:
Tightly held to your vehicle
Almost blackout
Quite beautiful to look at
Cons:
Why Get Car Curtains
Here are the reasons why you should get car curtains:
#1. Optimum comfort
Like any other car covers, curtains are designed to limit the amount of light that enters your vehicle.
It can lead to a cooling effect inside your car.
Furthermore, it can help reduce the cost appropriated for a desirable internal environment.
For sure, having a car curtain can lead to an increased comfort without compromising the cost.
#2. Block UV rays
A car curtain can filter an excellent amount of UV rays entering your car, which is true by almost 99 percent.
It's dangerous to be exposed to UV rays.
Just come to imagine how it can contribute to faster skin aging. Much worse, it can lead to skin cancer.
Without a doubt, it has many implications for your health.
#3. Maximum privacy
If we're talking about privacy, you can always count on curtains.
It's essential if you're a professional or a public figure, requiring optimum privacy.
When opting for a window cover, it's ideal to opt for one that can allow you to see the outside.
But then, make sure that the curtain won't allow others to see you, insider.
#4. Improving car appearance
One of the reasons why people would place car curtains is to boost their appearance.
Just come to imagine the aesthetic effect of a car window with curtains.
Without a doubt, attractive curtains and beautiful tints can complement your car's look.
Not just that, but it can also give your car a classier look.
#5. Gets rid of roving eyes
If you want to get away from roving eyes, then it's best to install a curtain in your car.
Doing so can help keep thieves away.
With this, you're sure everything inside your car is covered.
Final Wrap!
If you've already known how to make car curtains, then there's no need to let someone do it for you.
The process is straightforward to execute; I know- you can do it with a breeze.
Also, included above are tips which can be helpful in making it easier for you,
You're also aware of the great things curtains can do for you.
So, what are you waiting for?
Get all the things that you need and start working!
Have a good day!