If you do not have any ideas on how to fold a pop up tent, then it would be straightforward if you already know the trick!
As you can see, pop up tents are favored since they can be made as quick shelters.
To become a pro, you must master some techniques to do the folding in just a matter of two minutes!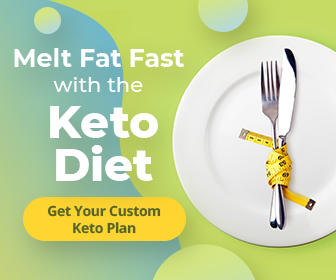 Do you want to know what the steps that you must master are?
Well, all you have to do is keep on scrolling!
But before everything else, let's understand what pop up tents are.
What Are Pop Up Tents?
These kinds of tents will only require you to put up a few pieces together so that you can cozy up comfortably quickly.
It indeed removes the frustration of sacrificing a large amount of time for the setup.
There won't be tons of complicated steps you will follow to establish a shelter, unlike the standard camping tents.
Remember that if you want a high level of convenience, then a popup tent is the one you should purchase!
Large Dome Pop Up Tents VS. Beach Pop Up Tents
There is a significant difference between these two types of tents.
To set up each, you have to be first familiar with its characteristics before anything else.
So, large dome tents are probably the most common type of pop up tent that you can have.
It is made up of two poles across the top and bent to be anchored towards the floor on every four corners.
As for beach tents, you can see them often in a pyramid shape and only have a single central pole.
There are many variations for this lightweight tent and a straightforward one to set up.
There are also other kinds of pop up tents, but in this article, we will further discuss these two.
Are you ready?
Let's go!
Steps In Folding A Large Dome Pop Up Tent
If you have a dome type of tent, then there are specific steps that you have to follow to establish effectively.
So, how to fold a pop up tent?
Here are the following:
Step #1. Clean the tent before folding
It should be common sense for all campers that a tent should be clean or shake the dirt off.
Sand and pine needles can damage your tent if you do not do some precautionary measures (though you can do the cleaning later).
It will be better to remove unwanted debris because these things may damage your tent while folded up.
Remember that you should never pack up the tent when it is moist since mold and foul smell may arise.
Step #2. Fold up the two poles together and then the bottom two bars
You have to stand beside your tent.
So that you can understand better, the poles are the ridges located on the top of the tent, which are on the left and right sides.
Grasp both of the tent poles and then pull them together and fold the bottom two bars from the outside.
It would help if you left the tent's door open so that the air won't be trapped inside.
Step #3. Fold the top poles towards your backhand
Hold down the four poles together and wrestle the tent to the ground to make it flat.
You do not have to worry because the poles are lightweight (in case you think that the folding will be complicated).
Step #4. Continuously press the tent and have it sealed in a bag
It is a necessary move that you must do since pop up tents tend to spring back.
For a technique, you should use your hands and knees together to release the remaining trapped air.
Finally, you can now slip and seal the tent in the bag.
Steps In Folding A Beach Pop Up Tent
I bet this folding won't do much hassle because it would be a breeze!
The following are the easy steps that you can follow to fold up nicely a beach pop up tent:
Step #1. Shake away the debris before folding
Like the dome tent, cleaning up for possible harm is essential in doing tent folding.
Why?
This debris can be the primary factor of your tent being damaged or even torn apart.
If there are stains and you think it would consume most of your time, then you can do it later at home.
Step #2. Grasp both sides of the tent
Since beach tents are not as large as other tents and their poles are not as many as them, your job will be more comfortable.
Reach the sides and then leave the door open if it has a cover.
Step #3. Fold the sides
All you have to do is pull a specific side towards the center and then lay it flat on the ground.
If you are doing so, you must have an output that one side is over the other, and you should now have an oval-shaped tent.
Step #4. Press it down and hold it tightly
If you do this, the air should be released from the tent, and make sure that you are careful in holding it down.
Since pop up tents tend to spring back up, you have to ensure that you are pressing it securely.
After the air is all gone, seal it into its bag.
And yes! You have now folded your tent correctly!
Conclusion
For the final words, you must do the steps correctly because if you get the hang of it, the folding will be easy!
I hope that you had some useful knowledge on how to fold a pop up tent.
Thank you very much for reading, and good luck!