Red screams bold, exotic, daring, even romantic. In other words, it is a beautiful color to use, especially in your home. Luckily, we will help you identify what color curtains with red walls best fit together.
Despite seeing red as an unusual and rather bold color for a wall, it actually makes quite an exotic statement. Also, pairing it with suitable colored curtains will definitely help you set the mood for any room. 
There are tons of exciting color combinations to choose from. Some of these include white, gray, beige, purple, cream, and even pink! Even if you can't visualize some of the pairings in the list, we'll help you find a palette that suits your style.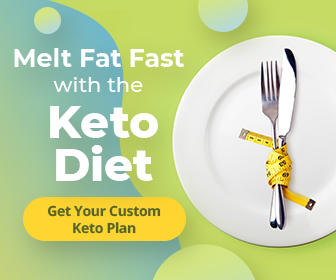 We'll gladly tell you how each of these colors makes a bright, bold, and beautiful statement that can turn your homes into a lovely piece of art. After all, who doesn't want a living room that looks like you pulled it out of a magazine, right? 
We all have our own design quirks and unique taste in colors. Instead of bending to traditional and widely common color schemes, let's embrace our thrilling desire for flashy, striking, and adventurous interior desires. 
Choosing a curtain
Maybe you have just moved into your new house or apartment and found bright red walls encasing the space and couldn't change what was already there. It could also be just because you are a big fan of the color red.

Regardless of your situation, you should know that a red canvas is a thrilling start. We have just the perfect suggestions that will help you determine what color curtains with red walls make the best fit. 
White
If you want to maintain a colorful and trendy yet modern look, adding a pair of crisp white curtains should soften the boldness of your bright red walls. White is incredibly versatile and can be paired with almost any color. Red is definitely not an exemption to the list.
In general, plain white drapes are a terrific choice and can prevent the redness of the walls from being too overwhelming. You can go for curtains with patterns and textures to build an upbeat, bright, and airy atmosphere in any room. 
Gray
Red is such an intense color so pairing it with a soothing and relaxing hue like light gray is a sure way to balance the room. Just make sure that you are choosing warm-toned gray, which is ideal for colors like red.
Get yourself an elegant pair of gray draperies instead of sheer curtains. Sheer fabric is also a terrific choice in other designs. However, the boldness of the wall, in this case, might overpower the curtain's appearance. 
Red
What better way to create a warm and inviting environment than a combination of red walls and beige curtains? You can switch it up by buying patterned beige drapes with a touch of red so that it creates a type of seamless design.
Beige blackout curtains would match perfectly with a pair of white sheers. You don't really have to layer the curtains, but doing so can make such a professional and sophisticated effect. Beige drapes and sheer white curtains are perfect for enabling privacy in any room.
Purple
If you are a fan of bold and intense color combinations, you will love this red and purple color combination. Despite seeming like an odd pair to put together, they actually make quite the statement in any room. 
However, finding the correct shades of both colors might be a bit tricky. Nonetheless, these two stunning colors can turn any room into an elegant, refined, and sophisticated space with an air of extravagance at every turn if you do it right.
Pink
Lastly, what's a red wall without some lovely pink accents? Finally, achieve that monochromatic color scheme you have been dreaming about with a nice pair of light pink drapes. Together, these two colors make a fun, cute, and romantic design.
Finish it off with a pair of sheer white curtains to complete your red, pink, and white color palette. Embrace your playful, cheeky, and romantic side with red and pink while balancing it with some white accents.
Design Tips
These are just some of the many-colored curtains that you can use to complement those daring red walls. Try playing around with different shades until you find one that you absolutely love. Don't be afraid to go for funky patterns and combinations.
However, you need to remember that red on its own is a very bold color. You might want to use it as an accent wall for homes rather than encasing an entire room. However, if you can't change your walls, white curtains are always a good option.
Try to practice fluidity when incorporating colors. For instance, if you opted for beige curtains, try to add small room furniture or ornaments in the same color. Those small touches of beige in the room will help the curtain blend right in.
You can also use darker accents to tone down bright or lively red walls. In some house areas, you might want to tone down the excitement by avoiding bold and busy patterns. Go for curtains that offer a subtle softening and not overpowering effect.
Summary
Overall, deciding what color curtains with red walls best suit each other can be challenging but not entirely impossible to achieve. You can go back to the color wheel if you are unsure of the relationship between the two colors.