Neatly draping it over your couch is the best way on how to fold a blanket for display. It's a way to keep your living room stylish and clean.
Who doesn't love having a blanket handy at home? You can snuggle up in them when the weather is chilly.
There's just one problem with having several blankets; they make your house look messy!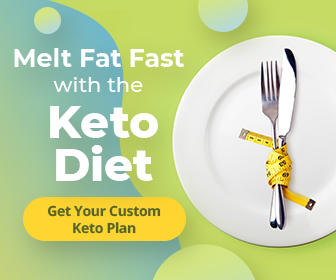 Imagine when you walk into your living room and see mounds of multicolored cloth all around. Isn't the thought revolting?
That's why blanket folding tips come in handy. You will be able to organize your sheets in clever hiding places.
What better place to hide them than in plain sight?
Why Should You Fold Your Blanket? 
So, you know that leaving your blankets spread around the house can make it look like a pig-sty. Proper folding and display methods can add a unique style to your home.
It will look more neat and cozy, and you won't be embarrassed to invite friends over!
Proper blanket folding can also help you save space. You may not realize it, but a spread-out blanket can take up a sitting room and make your area look smaller.
A few folding tricks can work wonders for your living space. With a bit of patience and creativity, your place will be the talk of the town.
Methods On How To Fold a Blanket for Display 
There are a variety of methods you can use to fold your blanket. You can choose which one is the best for you, depending on your space and blanket type.
Method #1. Flip-and-flop
This method is terrific if you want to make your space feel casual. Medium-sized blankets made of cotton or wool look great like this.
Step #1. Fold the blanket in half vertically.
Step #2. Match up the corners.
Step #3. Place it over your forearm and flop it over the sofa.
Method #2. Tidy folding
This is the most common folding method used for living rooms. It gives a clean feeling, and it's great for larger blankets.
Step #1. Fold the blanket in thirds lengthwise.
Step #2. Fold it in half so you have a neat rectangle.
Step #3. Drape the blanket over a corner of your sofa.
Step #4. Place some throw pillows in front if you desire.
Method #3. Pinch-and-toss
This is another casual folding style. As the name suggests, you gently toss the blanket around until it settles in a position you like.
Step #1. Fold your blanket in half vertically, once more.
Step #2. Pinch the middle of the fold.
Step #3. Gently toss it on to an area of your furniture.
Step #4. Repeat the process until it lands just the way you like it.
Step #5. Add pillows to complement the blanket.
Method #4. Rolling 
Yes, you read that right. Rolling is another excellent way to fold your blanket neatly.
This method is suitable for blankets made of thick material.
Step #1. Lay your blanket flat on the floor.
Step #2. Tuck 1 foot of the blanket underneath to make a "pocket".
Step #3. Fold the blanket into three sections.
Step #4. Lay another foot of the blanket on top.
Step #5. Start rolling your blanket.
Step #6. Fold the pocket over to keep it rolled up. Be careful that the blanket doesn't come loose
So, are you the neat and organized, or the laid-back and casual type? You're free to choose whichever style matches your furniture and house the most.
The tidy folding method is one of the most popular because it keeps your blanket accessible. When you feel the chills, just flick open your throw!
What Is The Best Type Of Blanket To Fold?
Blankets can be made of any type of material. The most common are wool, linen, and cotton.
There are even some man-made fabrics like polyester and acrylic.
You can fold blankets of any material, but fabric made of cotton goes great with casual looks since it doesn't wrinkle easily.
Try to observe if your blanket has a unique design or pattern. Fold it in a way that you can still appreciate the fabric itself.
A tidy or rolling fold may hide these patterns.
Is It Important To Compliment The Colors?
Let's say you want to up the designing game for your house. What other things can you do with your blanket?
Choosing the right color can make a significant impact on how your living room will look. Make sure the shades of the blanket complement those of the sofa.
For example, light green or blue blankets are for the best effect if you have a dark green couch.
Make sure your colors also match the aesthetic of your room. Traditional or farmhouse styles go great with Earthy colors, while a minimalist style needs a monochromatic scheme.
Conclusion
So, there you have it! Your comfy blanket can bring the room together and make it beautiful.
If you know how to fold a blanket for display matched with the right colors, you can transform your home into a magazine cover.