Beaded curtains look terrific. They are perfect for wedding decorations and special events. You can also find some modern interior house designs that incorporate these lovely beaded curtains while creating a natural look. But first, you should know where to buy beaded curtains.
If you ever went to the mall, you should find that high-quality beaded curtains can be typically hard to find. Some physical stores don't even offer a large variety of colors and designs. But you can typically find some in Walmart. However, if you really want other options to see the best finds, then online shops like Amazon are the way to go. 
Beaded Curtains
For anyone who is asking, beaded curtains have definitely not gone out of style. In fact, ever since it bloomed in the industry, it remains a prominent element in design for dozens of interior designs in residential and commercial use.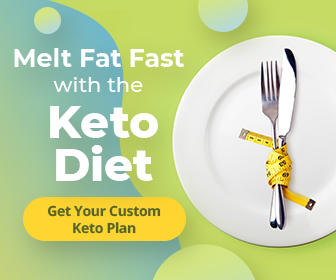 They come abundantly in many different shapes, sizes, materials, and styles that will give you that finishing touch to your home or event decoration. Hopefully, this list will help you find where to buy beaded curtains.
1. Amazon
It shouldn't surprise you that Amazon has landed a spot on this list. It is, after all, the leading online retailer across multiple countries worldwide. You can find almost anything and everything on Amazon and at a fairly reasonable price too. 
Take a look at dozens of different styles, colors, and designs that suit your preferences. You can even take advantage of a free shipping offer if you have Amazon Prime. Satisfy your shopping needs without taking a step outside your lovely home. 
2. Walmart
Like Amazon, the next name on the list also offers a wide variety of beaded curtains priced at an affordable rate. Although Walmart is relatively famous for its large warehouse-like stores situated almost anywhere rather convenient, it also has an online alternative for its online shoppers.
3. Wayfair
Wayfair is a bit closer to home when it comes to its products. Well, it literally sells home-related necessities like essential furniture and luxurious decorations. Enjoy a relatively limitless product option and variation for all your furnishing needs.
Like any online shop, Wayfair typically offers free shipping once your order reaches a particular amount. For this one, you only need to reach a quota of $35. Remember that is not the same for every shop.
4. Shop Wild Things
This shop is incredibly customer-friendly, with ready-to-ship products stocked in its warehouse. Shop Wild Things also offer a wide variety of beautiful decorations like bead curtains. You can also find hardware to install them in your homes.
5. Anderson's
This online store specializes in unique types of prom and homecoming decorations. Along with some neat events, ornaments are some high-quality beaded curtains with many different styles. These will indeed look perfect wherever you wish to hang them in your home.
6. Shein
Shein is famous for various products that are aesthetically appealing while serving practical functions for everyday use. It typically advertises its clothing and accessories, but you will surely find a couple of luxurious beaded curtains among its high-value items.
7. eBay
Compared to Amazon, an international retailer, eBay is a platform for individual sellers who want to retail their high-quality products. eBay is quite popular so if you have never heard of it, were you living under a rock for the past few years? 
8. Ali Express
Get luxurious and gorgeous style beaded curtains through Ali Express. It has a wide range of colors, styles, and designs that will suit interior design. Whether you're up for a modern contemporary, or traditional living room look, Ali Express should have a couple of things to offer. 
9. The Home Depot
For any home improvement and ornamental needs, The Home Depot should have pretty much anything you need. It has all kinds of products and a wide range of beaded curtains. Pick one that suits your taste and interior design. 
10. Beads of Paradise
During your search on where to buy beaded curtains, you should definitely include Beads of Paradise in your list. Just like the company name suggests, it has anything and everything to meet your bead-related needs. Find unique and globally imported goods at a low price. They even offer hand-painted beaded curtains if you want a personalized look. 
Choosing a beaded curtain
Beaded curtains have plenty of decorative and functional uses. You can select from a wide range of materials such as metal, bamboo, wood, and even acrylic painted beads. It is a unique way to spice up your homes and event decorations. 
However, your choice of beaded curtain highly depends on its aesthetic and practical function. For instance, you can go for metal beaded curtains to achieve a high-end moving architecture vibe. This is perfect for home, commercial, and retail applications. Many high-end casinos and unique event places use these metal beaded curtains to complement their space.
For bamboo and wooden beaded curtains, they are excellent at maintaining your home or office privacy. It serves as a subtle room divider but does not take up too much space. You can typically see them in doorways hanging at a ceiling-to-floor length. 
Acrylic beaded curtains are one of the most popular decorative ornaments. It is absolutely gorgeous and fantastic to work with. You can find a store that offers custom or hand-painted acrylic beaded curtains that will make your space even more impressive. 
Once you find where to buy beaded curtains, you should be more careful of your selection. Consider the height and overall design of your chosen product. You must select a material that can also serve its practical function in your home.