Knowing when to cut back endless summer hydrangeas in early fall will help rejuvenate them. Like other perennials, endless summer hydrangeas will thrive well in the greenhouse but still requires consistent management practices. This includes proper cutting back or pruning as these flowers benefit well with this practice.
Endless summer hydrangeas are perennials that are best for zones 4 to 9. Since you're growing them in the greenhouse, you can prevent potential problems with outdoor conditions. They bloom longer than other hydrangeas, and you can benefit from this with proper care alongside maintaining the ideal environment indoors.
When To Cut Back Endless Summer Hydrangeas Correctly
Generally, you can cut back endless summer hydrangeas when a flowering stem fades. One of the unique and well-loved characteristics of endless summer hydrangeas is that they bloom 10 to 12 weeks longer than other hydrangeas. When you cut a faded flowering stem back, it will encourage new growth and flowering buds.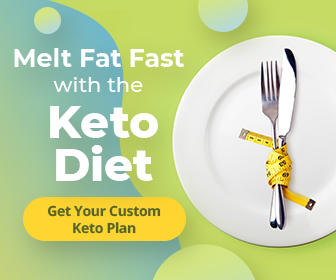 They can rebloom throughout spring and summer and use both new and old growths. This means that the woody stems and the new stems are both useful for blooming, and your greenhouse will be colorful from spring through fall. However, know the proper ways to cut back in spring or fall.
Spring
Early in spring, you'll notice that the perennials will be full of dead stems. However, don't make the mistake of cutting the plants because these woody stems will still bloom. You want to avoid cutting back buds that can bloom and, instead, let the new growth emerge and overcome the dead-looking branches.
Spring is not the best time to cut back. Instead, you wait for longer in early summer to trim the dead tips. This will keep the hydrangeas blooming and thriving as they should be.
Fall
The best time to cut back endless summer hydrangeas is early in the fall. Why at this time of the year? When you cut back the plants after it finishes blooming, you can control their size and shape. 
Compared to mistakenly cutting in early spring, you won't also risk preventing buds from blooming. In fall, you have the option to cut off the dried flowerheads. However, note that if you cut the perennials to the ground, it will take until spring for the buds to mature. 
It's also typical for some gardeners to leave the dried flower heads in winter instead.
How to prune endless summer hydrangeas
Pruning your endless summer hydrangeas in the greenhouse makes it possible to take full advantage of its capacity to bloom longer and rejuvenate for better health. For example, you can prune the plants in summer by cutting the oldest stems down to the base. This way, you'll help the hydrangeas get better branching and encourage fullness.
However, there's a catch on this practice. Check your hardiness zone, and if your state is in zone 4 or 5, you don't have to prune unless necessary. As mentioned earlier, you can prune immediately after blooming. 
Pruning in spring is not a common practice. Instead, you maintain your plants by removing the dead stems. If you need to revive your damaged or old hydrangeas, prune all the branches down to the base. 
The plants won't flower in the upcoming season, but this will encourage healthier blooms for years later on. Some gardeners also recommend pruning in May to help the buds that survived winter to emerge. You can also deadhead the spent flowers to encourage the setting of buds for blooming throughout the season.
How To Overwinter Endless Summer Hydrangeas
If you live in the northern part of the country, you should also learn how to properly overwinter endless summer hydrangeas. We all know how the greenhouse is useful for overwintering most crops, but knowing the proper practices unique to these perennials will ensure overwintering success. However, do note that the information below is best if you're overwintering in the first year.
You must stop applying fertilizers after August 15 to help the plants prepare for winter. For the watering, keeping the soil moist is optimal in the fall until the ground freezes. When the plants get dormant around the end of November, cover the plants with mulch and then uncover in spring.
Do not immediately get discouraged if the plant takes time to grow from the base or old branches. The heat in late spring shall help the plants grow. Once this happens, prune back the old branches.
Conclusion
One of the reasons why endless summer hydrangeas are well-loved is that they bloom for a long time and grow both on old and new stems. The greenhouse already helps in maximizing this characteristic, but you must learn when to cut back endless summer hydrangeas. In general, you cut the plants back when a flowering stem fades.
However, you can best control the perennials' size and shape when you cut them back after they finish blooming. This is typically in early fall. Additionally, take the time to prune and overwinter your hydrangeas to keep them thriving properly and your greenhouse colorful. 
Endless summer hydrangeas are also typically forgiving if you prune at the wrong time, and recently planted perennials will even thrive best if you leave then alone.