What curtains go with blue walls? Today we will be sharing the best curtain color that can complement your blue walls.
Of course, we'll let you know the entire design scheme of your home.
For sure, you have realized by now how hard it is to find the perfect curtains.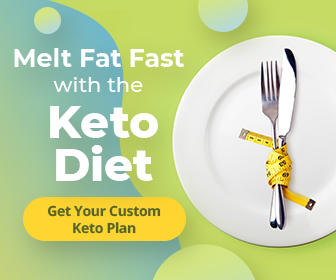 Many choices are available, so you need to make sure that you will get something that will suit your home best.
10 Best Curtains Go With Blue Walls
Below is the list of the best colors of curtains to pair your blue walls with.
So, what curtains go with blue walls?
#1. White curtains
White curtains are best used, especially when your walls are painted navy blue.
The crispness of white will can give the place a modern and sophisticated look.
Also, painting your skirting board and window frame with white can make a perfect backdrop for your modern furniture.
To achieve a stylish look effortlessly, you may choose curtains in another shade of blue.
This can create a striking appeal to the room.
#3. Blue striped curtains
Choosing bold curtains with blue striped patterns will look stunning against your blue walls in a softer shade.
The stripes will create a gradient effect that will break up the color positively, thereby giving the room more interest and depth.
All while keeping the space not busy or loud.
The blue-on-blue combination is the simplest way to achieve a cohesive look.
If you feel like there is too much blue in the space, you can balance it by hanging artworks on the wall.
#3. Taupe curtains for a traditional look
Another great option to match your blue walls with is by hanging taupe curtains.
Since this color belongs to the neutral shades, it can go well with your deep blue walls.
In achieving a relaxing and luxurious room, you can choose a fabric that is thermal and heavy. Also, consider a silk-like fabric.
Aside from its gorgeous appearance, you can also benefit from its ability to keep the heat.
So when the winter comes along, you will be kept toasty inside your room.
#4. Blush pink curtains for a playful vibe
Perhaps, you want to accomplish something a bit different, then go for a blush pink curtain.
The softness of the pink color will make the room more playful and young.
Furthermore, the color of the curtain will contrast the walls, thereby allowing it to stand out.
Not only that, but it will also make a masculine room a bit softer.
Blush pink curtain will especially work week with teal walls. This is a nice combination to have in a girl's bedroom.
It will make the space more feminine and light, even if the walls are in a dark shade of blue.
The material of the curtain will also place a crucial role here.
Make sure to choose a fabric that allows the light to filter through and at the same time provides you enough privacy from the outside.
#5. Dusty pink curtains
If your blue walls are in a paler shade, then dusty pink curtains will work perfectly well.
The curtain color is almost neutral, so it is perfect for rooms with sophisticated design schemes.
It will make the look more stylish and smart while adding a bit of femininity to it.
#6. Natural linen curtains
It is not new how neutral shades can always work well with blue walls.
So you may opt for natural linen curtains to achieve a simple yet elegant look.
These curtains will not only work well with blue walls, but they will also complement the accessories and furniture in the room.
As a result, you will achieve a cohesive overall look.
#7. Grey curtains
Another color that works perfectly well with blue walls is grey. This is especially true if you get those grey grommet curtains.
That is because this type of curtains will hang perfectly in straight lines due to their grommet heading.
It can surely add an excellent finishing to your living room with a blue color palette.
You can further enhance your design scheme by framing your windows with beautiful and clean lines in a subtle color.
It will alter the effect of the blue shade a bit.
#8. Cream checkered curtains for a modern farmhouse 
You can make your farmhouse look modern by hanging cream checkered curtains.
This will look great against blue walls.
Opt for those curtains with big square checks as they can be something refreshing as compared to the common patterned curtains or classic plains.
Even if they look modern, their cream color can complement will with a farmhouse dining room style.
The whole space will have a gorgeous and timeless look.
It's A Wrap!
Being particular with what curtains go with blue walls is a good move in ensuring that you will attain a cohesive look.
But the final choice will still depend on your personal preference.
No color can be considered the best among the best.
It's just that some colors can work better than others.
Remember that it will not end with the color of the curtains, consider the texture and material too.