Blue is a highly soothing color because of its calming presence in nature. It is one of the best colors to bring to our homes from the fantastic blue oceans and calming skies. But you might wonder what color curtains go with navy blue walls? After all, what better way to put some finishing touches than a fresh pair of curtains.
Well, some of the most obvious colors are white and gray. But did you know that navy blue can also look fantastic when paired with a bright pair of yellow and orange curtains? All these colors work well because they complement and contrast the blue's darker shade. 
Pairing colors
Regardless of your occupation, hobbies, and artistic relations, you should know that color plays a crucial role in any design. Coloring helps you portray your personality, especially when it comes to your home.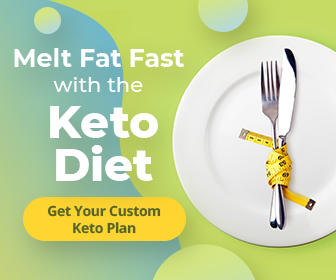 If you are unsure how to start with planning color palettes, you can refer to the color wheel. Experiment with contrasting, complementing, and accent colors to find a harmonious combination. Different types of color combinations create different atmospheres. 
Some elements in your house interior are difficult to replace due to many factors. Luckily, curtains, throw pillows, and other similar elements are easier to change. These minor accents can help change the room's overall vibe. Learn what color curtains go with navy blue walls and make the best pair from a few of these suggestions. 
Deep blue
Maybe you are fond of monochromatic color schemes or love the color blue, regardless of why, hanging deep blue velvet drapes over a navy blue curtain creates an air of luxury, drama, and high-end designing techniques. 
You can also experiment with different types of blue. Perhaps you can try contrasting the dark shades with sky blue or baby blue sheer curtains. The fabric that you will use also plays an important role when pulling the design together. 
Sheer white
Hang an elegant pair of sheer white curtains to integrate a bold contrast in colors. Sheet white is a classic choice and gives you a clean and tailored look. It also lets in a sufficient amount of light that can illuminate the space.
The thin and lightweight fabric will give your living room an ample amount of privacy. It is a great way to build a light and airy atmosphere. It is also a prominent color combination that you see in many different designs. You can easily visualize how the colors will interact. 
Orange
This might be such a bold color, especially when mixed with blue. But if you look at the color wheel, orange and blue actually complement one another most fantastically. Orange curtains will definitely create a bold and striking design.
You can finish the look with orange throw pillows and other orange accents. You can use deep orange drapes for bedrooms to offer a complete blackout and privacy. Heavy drapes can also keep the heat in during cold winter nights.
Yellow
Like orange, zesty yellow curtains are also bound to make a statement. Try a zesty yellow drapery with subtle white patterns to soften the look. It balances the dark and moody vibe of the navy blue walls with a dash of bright and sunny look. 
As always, and in any design, complementary colors always look fantastic when put together. You can find complementary colors as a pair on the opposite side of the color wheel. These are two very different hues that make a bold and beautiful statement together. 
Sheer gray
Gray curtains might look like a dull and unappealing color. Mix it up by adding a dash of silver elements on the curtain itself. Look for patterned sheer gray curtains with gold and silver embellishments to enhance the look. 
Metallic finishes on the curtain fabric and other minor accents in the house will help pull the look together. Give your living room a glamorous and luxurious look. These will stand beautifully against the rich navy blue walls. 
Dusty pink
Show your feminine side and create the perfect balance between navy blue and dusty pink with a nice pair of light pink drapes. This works well with the dark blue colors because it makes a sophisticated and smart design. 
It creates a refreshing change, especially if you opt for light pink curtains with large square checks. Textured and patterned curtains give a subtle touch of modern, chic, and stylish finishes to any design. 
Summary
Matching colors are essential, especially if you are keen on achieving a particular look. You can go with neutral colors for a soft blend or create your own monochromatic color scheme by experimenting with different shades. 
Aside from deciding on your curtain's color, make sure to add a dash of your drapery's color in other small furniture such as rugs, throw pillows, and other decorative elements. The colors of big furniture should be the main elements, while your walls serve as a soothing backdrop.
Overall, knowing what color curtains go with navy blue walls is not too difficult, especially since blue turns any room into a soothing and relaxing environment. Try to go for complementing or accent colors and build your color palette from there.