Do you wonder what color curtains go with grey couch?
Well, there are a lot of color options.
Since grey is a neutral color, you can easily dress it up with various design concepts.
Most if not all colors can work well with grey.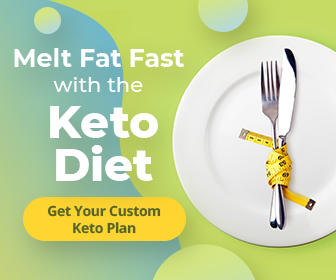 So pairing your grey couch with curtains is a breeze.
However, some colors can work better than others.
Remember that the proper colored window treatment can add a little more drama to your interior décor.
7 Color Curtains Go With Grey Couch
What's nice about neutral colors such as grey is that it is easy to pair them with colors.
So, what color curtains go with grey couch?
But you want to consider some of the best ones in the list below.
Option #1. White
A color that will never fail you is white.
It is incredibly versatile since it can work with any room layout and texture.
White curtains are best used if you want to make a room look brighter and bigger.
Option #2. Black
Another color that can rock when paired with your grey couch is black.
The color of the curtain provides a particular drama that other colors cannot.
It can also block the natural light as well as add a modern touch to the room.
That is best used in huge spaces.
It is also good if you are someone who likes a mysterious effect or if you enjoy your privacy.
Option #3. Grey
A matching home is also among the most favorite designs these days.
You can design your living room with all grey starting from your couch to your curtains.
Doing this style can add unity to your space. It is also an excellent way to make other things stand out.
But it does not mean that you need to stick with the same shade of grey as your couch.
Instead, you can produce a monochromatic effect by using other shades of grey.
It will also add coordination to your home décor that can result in a chic look.
Option#4. Yellow
If you like to achieve a cheerful look for your room, then the bright and sunny vibe of the yellow curtain is what you need.
Given that other people find grey as a gloomy color, yellow can offer a bright contrast that they will love.
So if you are someone who likes a bold combination of colors, you should go with this one.
Yellow is even included among the trendiest colors these days.
Try it at home for you to understand why.
Option #5. Green
The grey and green combination has earned a reputation recently, which is often associated with a spa.
This combination can produce a very calm atmosphere.
That is why a lot of home spas put up green curtains.
Their waiting rooms would also have a green and grey color scheme.
If you like to attain this motif, it would be best to stick with grey-green, such as sage green.
You may try exploring other shade for as long as it is accentuated with the right design.
Option #6. Light blue
Perhaps, you are after a serene ambiance, then an oceanic appeal brought about by blue walls is what you need.
You will surely love the combination of light blue curtains and light grey couches. It is the best option to go to if you like to have a calm ambiance for your room.
Designers also recommend this for bedrooms having grey beds.
If you like to add a more beachy feel, you may acquire curtains with a theme inspired by seashells.
To achieve a modern look, you may get a light blue sheer curtain.
Option #7. Red
The final pick to be included in this list is red.
Red is a color that can easily stand out and make a bold statement, so it is perfect for charcoals and dark grey.
This color is among the few ones that can keep the room stylish while standing up with the dramatic effect of dark grey couches.
I love this combination. For sure, I no longer need to elaborate on my reasons behind that.
Instead, look at the design ideas only, and you'll know why.
The bold look that red can offer can work well in urban and modern settings.
It's A Wrap!
Having a grey couch in your space can add more depth to it.
But, what color curtains go with grey couch?
Remember that choosing curtains with the right colors can provide a completely different effect to the room.
Yes, you can match any color with grey since it is neutral.
But the color that you choose will tell the amount of sunlight that can enter the room.
It will also define the motif of the space.
The color curtain of your choice can enhance your home décor because curtains are among the thing at home that can easily catch the eyes.
You can explore many other color choices other than those colors included in the list above.
Maximize your creativity.
With the right curtain color, you can surely get the look that you are after.