Beige is a perfect color for walls because of its neutral color that compliments any color, but you kept asking yourself what color curtains go with beige walls?
Thankfully this color is not complicated.
But it is better to consider what goes best with it, especially for your windows.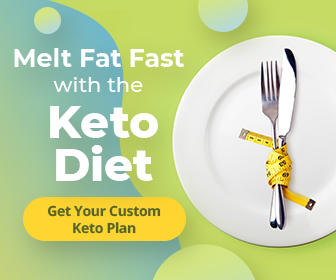 There is nothing more to accessories your windows but beautiful curtains.
It has a huge impact on the place, for it contributed a lot to the whole look.
Curtains can make an ordinary place into extraordinary.
The beige walls have an open concept to many color combinations and themes.
For sure, you will have the easiest way to make your dream place come true.
We will select the best combinations so you will not be overwhelmed.
Just continue reading, and soon you will find out what is best for your place and come up with the best decision you will ever have.
What Color Of Curtains Go With Beige Walls
What color curtains go with beige walls?
A choice of colors reflects the personality of a person living on it.
Here are some of the colors that you need to consider:
#1. Plain white
White curtains match any wall colors, but it gives a classic look that brightens up your da if used in beigey.
Then use a decorative bronze rod to furnish the whole window.
Another option is a sheer white curtain, especially if the room is directly accessible to sunlight.
The sheer curtain doesn't block the lights from the outside; it is best for the place where you need more lights.
#2. Floral curtains
You want to have a cozy room, try this floral blue, preferably the darker one.
Also, a touch of gold or mustard yellow in furniture and beddings will make the place a stylish look.
If you want a bohemian-style space try the taupe floral curtain.
Just add a little touch of plants, grey types of furniture, a little blue accent like the vase, or a throw pillow.
This will flawlessly go well with beige walls.
#3. Neutral colors
Linen cloth is beautiful with its rough texture.
The neutral color of linen looks impressive on beige walls.
Here you are free to decorate the place with any colors you want without worrying about clashing it to other colors.
#4. Bright colors
Burgundy is a gorgeous and unique color when match to beige walls.
If the room has full access to sunlight the burgundy curtains become the focal point.
A ray of light in the background gets into a summer feeling.
Mauve is another summer color it full of life.
If you want to have a place cooler as you can imagine going with it.
It pop-ups over the color of the wall and soften that develops a welcoming feeling.
#5. Burlap
You opted to have a rustic look in your place, go for burlap curtains.
It is made of plant fiber that is durable and has natural shades of color.
Added a natural beauty of surroundings where you feel fresh and clean.
With a few plants and colors to accessories the room, you will have a perfect place to relax.
#6. Stripes
Any color of stripes will go along to beige walls.
You want to have a little character to curtains stripes is perfect for plain walls.
With a variety of textures to choose from, it will not overpower some of the room's accessories.
#7. Plain colored curtains
Dark grey looks perfectly well for a modern space.
Excellent match for the beige wall in your bedroom.
Do you want a boho looks? Sage green curtain is the right choice for it.
The unusual combination of colors complementing it with other bright colors will offer a stunning boho style.
If you are brave enough to go to black curtains, go ahead for it goes along with the wall.
Contrasting color is a big challenge.
Match that colors with green plants and light color furniture and rugs.
Doing so will hue down everything, giving you a warm and cozy place.
If you want a lighter and airy space, choice the light blue curtain.
It gives a homey impact to the place, with a navy blue accent emphasizes everything in the room.
Conclusive Ideas
Hope your question in mind on what color curtains go with beige walls was answered.
Furnishing a home is a big challenge, and it needs a lot of effort and a huge amount of money.
But it is a self-fulfilling job that gives you a feeling of contentment.
Matching everything within your style gives you an achievement from within.
Beige walls allow you to enjoy harmonizing different colors and styles.
Some of the examples mentioned above will give you ideas to start incorporating colors.
But challenge yourself to discover more and surely you will end up in the perfect place that you are dreaming for.
Go on don't limit yourself; explore more for curtain styles and colors.
Beige is not a complicated color; it is a neutral color that can go along with other colors.
So enjoy your decorating!
For certainly you end up happy, contented, and proud with your lovely home!