Neutral colors like beige blend perfectly well with almost any color. Finding out what color curtains go with beige walls and dark furniture shouldn't be too hard. Thankfully, you can achieve a mesmerizing color scheme despite using only neutral and lighter colors. 
Beige walls and dark furniture are the first steps in creating a soothing and relaxing backdrop for any home. The combination of soft and rigid colors makes it easier to pair with many others. Since we already have darker shades into the equation, adding a touch of light and bright hues can surely complete the look. 
Choosing colors
For every interior design, one does not simply put many different colors together and hope for the best. Designers follow a rule when putting colors together. Different hues either complement, contrast, or blend.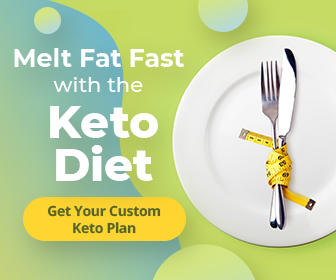 Designers use a color wheel to give them a visual representation of the different hues. The color wheel illustrates the relationship between primary, secondary, and tertiary colors. It allows you to see which works with which. 
White
Most people appreciate a minimalistic type of color combination. In that case, mixing beige walls and dark furniture with sheer white curtains will soften the look. The white creates a fantastic opportunity for natural light to illuminate the space.
Not to mention, the light that seeps into the room can create a spotlight effect on your dark furniture. It will make this fantastic glow and emphasize the focal points of the design. Achieve a crisp, clean, and airy space by adding a touch of white curtains to frame those windows.
One of the best options is a plain and pure white curtain from sheer fabric that can surely illuminate your dark furniture. However, if you want to add a touch of grandeur and luxury to the design, try a white pearl-colored drapery that hangs just below the ceiling for an eye-catching appearance. 
Light Gray
Like white, a light gray is also a fantastic option if you want to let some natural light illuminate the space. Hang a pair of solid color or patterned light gray curtains to add a bit of texture to the design. 
Patterns will help you emphasize focal points of the space, such as the different furniture. It blends well with the beige backdrop and enables you to achieve a soothing and relaxing atmosphere, and is one top answer in finding what color curtains go with beige walls and dark furniture. 
For light gray curtains, opt for either sheer fabric or patterned drapery. Thick, light gray curtains might look too plain and dull when mixed with beige walls and dark furniture. Accentuate your room accents using a bright and airy light gray curtain.
Brown 
Maybe you're just fond of the color, or perhaps you are afraid to add a touch of vibrance. It doesn't really matter since different shades of brown can create a beautiful, relaxing, and soothing monochromatic color scheme. 
You can easily put together dark brown furniture, beige walls and pull the room's design together using some sheer brown or light brown curtains. Try softening the colors with a bunch of white and gold accents for more grandeur.
Yellow
Create a vibrant summer vibe with bright yellow curtains pop from the soft beige backdrop and black furniture. Complete the look with a few white accents and sunny yellow throw pillows. 
Yellow, white, beige, and black make the perfect bright and airy color palette that gives your room a warm and sunny feeling. It is a fantastic opportunity to mix a bright and vibrant color with neutral tones. 
Blue and white
Beige is a light and airy color, so what better way to lighten up the room with some dark blue and white patterned curtains. Give any space a touch of vibrance and variety with a nice pair of patterned curtains.
The white in the patterns can contrast the darkness of the furniture, and the dark or navy blue sections will work well with the soft beige. You can also play with metallic features like gold or perhaps finish it off with a touch of mustard yellow accents. 
Pink
Give your room a touch of femininity by adding two tones using cream and pink curtains to accentuate your beige walls and dark furniture. The cream helps you create a nice transition from beige to pink, allowing it to blend nicely into your space. 
Incorporating patterns
Just because beige is a neutral color doesn't mean that you can't spice things up with some textured curtains. In fact, adding a few patterns to the room will give it more character and personality. The solid colors will help emphasize the focal points of the room. 
Work with faint floral designs that help it appear soft and romantic. You can also opt for geometric patterns and achieve a minimalistic look with bold features. Solid colors are a great way to add a touch of elegance and sophistication, but it doesn't mean that textured drapes can't do the same. 
Summary
Overall, you have to follow no specific color combination or rule when finding suitable colored curtains. It's always going to depend on how you decide to piece them all together. After all, your space is not entirely dependent on walls, curtains, and furniture. 
One sure way to pull the look together is incorporating your colors onto different accents of the design. Try using throw pillows that are the same color as your curtains. Add a touch of metallic finishes like silver and gold for a subtle hint of luxury. Find what color curtains go with beige walls and dark furniture and style your space effortlessly.