Washing with the proper techniques and mild detergent for 2-3 times is how to stop fleece blanket from shedding.
There are also indicators that you can use when shopping for new sheets. These methods should give you an idea if a blanket will easily shed upon use.
Don't you hate it when you receive or buy a beautiful fleece blanket, but it sheds like a Golden Retriever? If you answered yes, then continue to read on and learn how to minimize it.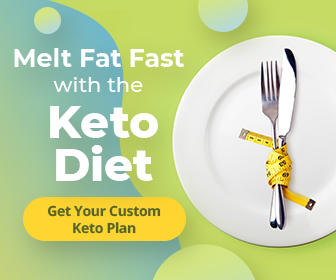 Why Do Fleece Blankets Shed?
The quality of fleece fabric largely influences if the final product will shed a lot or not. The larger factor though, is the manufacturing process.
These two critical determinants of shedding are brushing and shearing.
During brushing, the base fleece fabric is passed through cylinders with metal bristles. These bristles pull out some of the fibers a little, without totally damaging the fabric.
After this process, millions of fiber strands are erected throughout the fabric.
In shearing, those erected strands are trimmed by passing the fabric through a shearing machine. Repeated passes ensure reduced shedding, but it is not uncommon that this is done quicker than suggested during mass production.
The result is that some fibers are not trimmed down properly, and these long strands attach to one another, which causes a chain of reaction – ultimately making the final product shed-prone.
Tips On How To Stop Fleece Blanket From Shedding
While it is not unusual to have shedding especially for fleece blankets, there are several ways to reduce it that you can employ.
Each of the steps in cleaning your sheets are discussed below, including hacks to ensure that no lint will ruin your beloved furniture and clothes.
Washing
As mentioned in the introduction, it may require several rounds of washes to eliminate shedding, particularly for newly purchased blankets.
Washing without consideration of the right chemicals and water conditions may further aggravate the situation. 
It is best to consult the proper care tag – that small attachment where the manufacturer gives instructions on proper laundering – to know what and what not to do when washing a particular fabric.
Usually, instructions for the proper washing of fleece blankets includes the use of cold water and mild detergent. If you are not going to hand wash, use the 'gentle' setting in your washing machine.
Some people also recommend adding ½ to 1 cup white vinegar during the rinse phase, as it is said to prevent shedding.
Do not use fabric softeners! These chemicals break down soft fabrics such as synthetic fleece, causing shedding and loss of softness.
Drying
The best method for drying fleece blankets is by using a clothesline. It prevents shedding and allows the loose fibers to fly away with the wind.
If it is not possible, some precautions must be taken when using a dryer.
Lint is attracted to corduroy and velvet fabric, so throw in pieces of it during the drying process. Use the low heat setting, and immediately remove the blanket once the cycle stops.
Excessive heat will melt the components of the fabric, and this will cause irreversible damage to the blanket.
Shaving
Once the sheet is dry, lay it flat and remove protruding fibers using a sweater shaver. Afterwards, use a lint roller or pumice stone and 'rub-and-roll' to remove any strands that may be left.
If a lint roller is not available, wrap your hand with a wide masking tape and blot around the blanket surface.
You may need to wash your blanket once a week or until the shedding stops completely. If you are too lazy to wash it, you may use the guidelines below to help you spot fleece that will most likely shed.
Things to look for when buying a new blanket
Prevention is better than cure, right? This also goes with fleece blankets.
You do not need to worry much about those washing and drying techniques if you purchased a good quality sheet that would take several years to shed.
There are two easy methods to check for shedding-prone fleece blankets. One is by rubbing your palm in a circular motion in the surface of the fabric for about ten seconds, applying medium to heavy pressure.
If circular balls of fabric – called pills – or loose fibers are present, you can be certain that the product will shed with minimal use.
The other technique is the pinch-and-pull method. Using your thumb and forefinger, gently pull some fibers.
If fibers are easily plucked, it is a sign of poor brushing and shearing, and should give you an impression that shedding will occur immediately.
Some manufacturers want to reduce production cost, usually sacrificing the quality of the final product. They shear one side of the blanket and pack and sell it with the sheared portion on display.
To avoid falling victim to this, make sure to use the above techniques on both sides of the blanket.
Conclusion
We hope that you learned a lot about how to stop fleece blanket from shedding. As soft and as comforting they may be, these fabrics need tender loving care so they can give you back the warmth you are looking for.
Follow these tips and you will be ensured of a lint-free environment!