You may be wondering how to select curtains; we got your back! All you need is to consider the tips below.
There are too many to mention, that's why you have to read them one by one, okay?
I know- curtains are something you just can't ignore.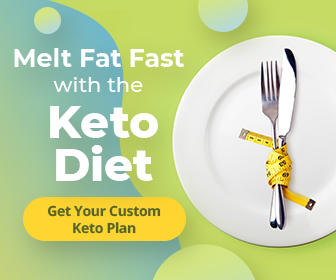 They're too important; they do not just add colors and beauty to the area, but they also give or block light.
And there are many kinds of curtains to choose from.
You can go to prints or solid colors. Or maybe, you want one made of opaque textiles or just sheer fabrics.
Depending upon your preference, you have unlimited choices.
And you will find out your one best pick in this article, I'm sure!
Tips To Select Curtains
Now, you will learn how to select curtains.
Just read along!
Tip #1. Identify what's a curtain and a drape
There's a difference between the two; don't get confused.
So, your room may require either of them.
This step is very crucial as many people would opt for one, well, in fact, they require the other.
If you have chosen the wrong one, then it will interfere with the amount of light your room gets.
Just think about this:
A curtain is made of fabric panels, usually out of light materials. It is typically hung on a rod.
Curtains are used to give a little privacy. And it is usually used for living rooms.
On the other hand, drapes are usually thicker, mainly for blocking the light. Due to this purpose, it's perfect for your bedroom.
Tip #2. Choosing the right fabric
How your curtains look may depend on the kind of fabric, they are made of.
There are many options to choose from, including heavy velvet, brocades, cotton, and sheer lace.
So, whenever you're choosing one, consider the amount of light you want to get in your room.
Then, you have to take note of the décor and mood you want to set in your room.
For instance, you want a traditional-looking room. In this case, it's a good idea to choose heavier fabrics.
On the other hand, if you want a minimalistic look, then sheer fabrics are the best materials for curtains to choose from.
Tip #3. Selecting the appropriate color
Of course, the color of the curtain may depend upon your preference.
But remember, it can either make or break the looks.
That only means that the color should also complement the furnishings.
It's either the curtain will contrast or harmonize the décor.
Here's what you should know:
To obtain a pleasing look, you can opt for curtains or drapes in color complementing your wall's shade.
Furthermore, if you desire the curtain's color to be emphasized, choose a one contrasting with the walls and furniture.
Tip #4. Solids vs. prints
Take a look at the room's décor.
If the majority comes in a solid color, then the best option of the curtain is printed.
Otherwise, choose solid colors.
Just take note of this:
A printed curtain can add visual weight to just any element.
That's why you have to complement it with furniture made of solid colors. Aside from that, you can accessorize it with printed rugs, cushions, and a lot more.
Moreover, you can opt for geometric patterns and quirky prints that come with contemporary style.
On the other hand, traditional and modern classic décor go with florals.
Tip #5. Knowing the ideal length
Do you know what curtain is in vogue?
A curtain that falls completely to the floor is the one!
If you want something that can give a more dramatic look, then choose a longer curtain, even just by a few inches.
If you have children at home, it's a good idea to have curtains with a length above the floor.
Anyway, it all depends upon your preference!
Tip #6. Knowing the width
So, there's a relationship between the curtain's width and the windowpane or door's molding.
If you want to get the ideal width, you have to take the measurement of the frame.
When you derive the answer, multiply it by 2/2.5.
Don't worry about the extra fabric.
This extra can give the sides a gathered look, especially when your curtains are drawn back.
Tip #7. Trims and accessories
You can play with your curtains- maybe to tone it down or dress it up.
When we say trims and accessories, you can think of valances, pull-backs, ornaments, and more.
These things are perfect for adding grandeur and richness to your place.
Also, they can provide embellishment to the place.
Tip #8. Knowing how to maintain the curtains
The material of the curtains is significant in many aspects.
It also ascertains how you will clean them.
The general rule is that you should wash the curtains every three to six months.
Some curtains are easy to clean (you can also machine wash them), while others require extra care.
It's A Wrap!
Now, you already know how to select curtains.
Hopefully, you've already chosen the right one for you.
Just remember to consider the tips above.
For me, it's a good idea to factor in the curtains first.
Then, that's the time when you will decide the decors of your room.
Until then, my friends!