Learning how to make tie-up curtains is one sure way to save money and hone your sewing skills—curtain style range from modern, contemporary, bohemian, and minimalistic adaptations. But as you should already know, different curtain styles suit different interior designs. 
Tie-up curtains are a type of ornamental window treatment reminiscence of what used to be the Victorian era. This forgotten period influenced unique designs incorporating leather furniture, knickknacks adorned by fancy window treatments.
All you need is a few basic materials, including your fabric, ribbon, needle, thread, and other sewing essentials to make a tie-up curtain. Simply cut and double-hem your fabric, attach the ribbon at the back, and you're done.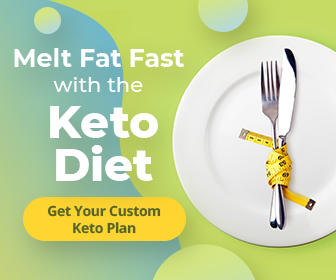 If you think that just because of its antique inception, tie-up curtains are no longer in style, then maybe you should think again. Innovations can easily complement minimalistic and bohemian types of interior design, and we'll show you exactly how you can do it yourself.
Step 1: Preparation
Gather all the necessary materials that you should need for this project. We can start by preparing our fabric. Measure your window to determine your curtain's exact dimensions and pre-cut your fabric to the exact size. Don't forget to add extra inches for the seams (2 inches for the width and 3 inches for the height).
You can preshrink your fabric first while you take the window measurements. Take out the fabric from the washer, dry then iron it flat before cutting. Use a straight edge and pencil to help you cut a straight line when trimming your material to the exact size.
Step 2: Hemming the fabric
This next step is crucial in learning how to make tie up curtains. Take your fabric and make a double-hem on all four sides. You can do this by tucking the material under ⅜ inches and sat ½ inch. Secure the folds using a pin and then sewing them in place. Iron the hems of the curtain.
Step 3: Make the ribbon.
Get your grosgrain ribbon or any type of ribbon that you want to use to tie up your curtains. You can also make your own ribbon from the same fabric by simply cutting a long strip and creating a hem along the fabric strip's sides. 
Your ribbon should be twice the length of your window's height since it will tie up the window at its height. Take your ribbon and mark the center with a pin. You can easily find the middle of the ribbon by folding it in half.
Step 4: Sewing the curtain
Take your hemmed fabric and place it right side (patterned side) up on your work table or any flat surface. Use your measuring tape to get the width of the curtain and divide the number by four. Mark the measurements on the fabric using light creases or a fabric pencil.
Get your ribbon and pin its center at ¼ distance away from the curtain's right side at the top hem. One-half of the ribbon should be able to reach the top part of the curtain's crown. Take your second ribbon and place it at the other side, ¼ distance from the left at the top hem.
Using your ruler or tape measure, mark four inches down from the curtain's top hem and pin the ribbons again in that position. Make sure that the ribbon is parallel to the curtain's side. Flip your curtain over, its right side (patterned side) facing away from you.
Step 5: Finishing touches
You should be able to see the ribbons. Position half of the ribbon so that it does not disrupt the sewing process. You can tie them together first or simply place them towards one side. The remaining ribbon should be above your top hem.

Fold the top hem at two and a half inches away from the crown to make a rod pocket. Take the top ribbon tails while sewing and sew the curtain rod pocket at a two and a half-inch position. The stitches should cross over the ribbon on both sides of the curtain. 
The thread should secure the ribbon in place. Remove any pins left on the drapery. Iron the fabric, hang it onto the rod and let your curtain rest on the brackets. 
Design tips
Make sure that you finalize the curtain measurements before doing any kind of cuts on the fabric. This will help you avoid making significant mistakes that may require you to start over again. You can use a fabric pencil or creasing techniques to mark positions and placements on the fabric.
In sewing your curtain, try to make the most out of your sewing pins. This will significantly help you in making a clean and tailored hem. You can do hand-stitching to pull your curtains together or simply use a sewing machine if you have one available. 
Tie-up curtains are easy to style and manipulate, so you don't have to worry too much about their looks. You can experiment with different types of fabric that you can use and top it off with a lovely valance or swag curtain.
Learning how to make tie up curtains is actually one of the easiest projects. Even beginners can learn to work their way around the curtain-making process. If you want a challenge, try to customize your fabric by adding designs using a fabric marker or traditional embroidery.