How to make curtains shorter? You do a lot of ways to shorten a curtain. One of which is pinning and more.
Curtains are usually known to belong in length. It plays its purpose of completely covering our windows and walls.
It is also to protect us against the light coming from the sun.
There would be instances where we want it shorter, especially if we wanted to open our windows and embrace the fresh air.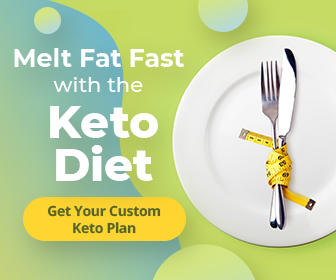 Because of its length, it isn't easy to do so. I once tried to fold it, but it looked messy and gave a wrinkle-like appearance and creases.
One way of making it short is through sewing it. This isn't easy to do so if you don't have a sewing machine at home.
Having it sewed manually would be difficult and will take so much time for long and big curtains.
Sewing manually would not even be possible if you have thicker fabrics or different curtain styles like pencil-pleat curtains.
In my case, I find it difficult at first since I don't have any talent in sewing and don't know how to use a sewing machine.
I'm also having a hard time when it comes to designing because I'm no artist. But with the help of the net, I can come up with different ideas to make my curtain shorter.
Which I want to share with you.
With this article, we will learn tips and styles for making your curtains shorter and how to do it properly.
Ways To Make Curtains Shorter
Here are some ways on how to make curtains shorter.
Grab up the materials and try these.
Method #1. Using Pins
One way to easily make our curtains shorter is through using our pins.
Our pins are found and available in our homes.
We can make use of this material to make our curtains shorter.
It is perfect, especially if we are in a rush but still want to make it beautiful.
This step will only take 10 minutes of your time. It is easy and fast to do.
Needing only pins and iron.
Step #1. Fold the curtains on the floor and pin them with straight pins
One tip also is to cut the excess so the curtain will not look messy.
You can do this just by yourself or with the help of other family members.
Step #2. Iron the hem nicely and flat
To make it look fine and appealing in the eyes.
You need to carefully iron the hem so that you won't burn your curtains.
Step #3. Use hem tape and iron it to finish off the hem
Hem tape can be used in folding the excess curtains then iron them properly.
Step #4. Trim up the excess material to make it look straighter
You can use scissors or a cutter.
You need to be extra careful not to cut your curtain in the wrong way.
Method #2. Tieback And Blouse
This tieback position can give a long lift with your long curtains. Done by mounting one to the wall behind each panel, then blouse it neatly.
Blousing it will make the curtain short, but it will make an elegant look if done nicely.
Method #3. A Little Off The Top
It will help in reducing the length of tab-top or tie-style panels by at least a few points.
Turn these to grommet-hanging panels and you're finished.
Remove the tabs or links first—iron the back header area to stiffen it.
Method #4. Shorten As Pleats Or Scarves
Curtains may be made shorter by making these into quilted drapery and covering them with pleating tape.
A curtain can also be turned into window scarves or simply lifting the hems and draping them over the rod.
This is one way of a quick and creative way to deal with excessive length.
Method #5. Raise The Rod
If you have enough wall space, you can also shorten your curtains by raising the rod. This tool may also be used to lift a window topper.
The hem of the given topper should only cover the upper frame.
Method #6. Tier-up
Fusible tape and iron will be a great substitute for needles and thread in making curtains tiers.
Cleanly fold the curtains by using this fusible tape and use iron to make them clean.
Gather and form puffs from the header down the hemline to create a shabby-chic style.
Method #7. Fake A Valance
Create a self-valance by folding the top of the curtain into a forward folding pleat.
Then attach the curtain to the rod with rings and clips.
Conclusion
Knowing how to make curtains shorter can lessen your expenses from buying a new one.
Making curtains shorter is a straightforward task.
It can be done manually, creatively, and with the use of a sewing machine.
You need to be careful and choose a possible remedy that applies to your window treatment.
With the help of what you have in your surroundings, and the use of your creative and artistic side.
This task is enjoyable and super perfect to make your curtains go with the window treatments you are having.
I discovered that this task is so manageable. I can be able to do this properly even without a sewing machine.
I need to make use of the resources around me and use it well.