Are you wondering how to make cheap curtains look expensive?
A well-dressed window adds a finishing touch to every home, and it's unquestionably satisfying.
Customized curtain panels that are created in a workroom, on the other hand, can be extremely costly.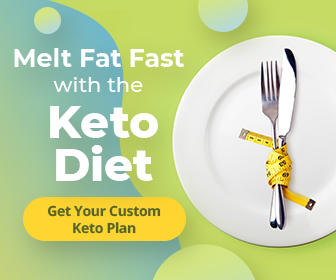 Much more, sewing window treatments on your own will take a long time; it can be very stressful too.
Steps To Make Cheap Curtains Look Expensive
Fortunately, with a few simple steps, cheaper and ready-made curtain panels can be transformed into designer pieces.
In this article, let's understand some ways on how you can make cheap curtains look expensive.
Step #1. Make sure they're hung wide and high
If possible, you must mount the curtain hardware near the ceilings for a strong look.
If you have longer panels, it would be easier for you to attach these to the floor; it's true even if they should be from a higher rod, giving your space the appearance of more height.
Rods should be more than a foot longer than the window frame.
When the panels are set aside, you can hang these outside your window opening.
You're also assured of this.
With this, you're also sure to allow the most amount of light to come in.
Step #2. Make use of statement hardware
To make simple panels more interesting, use thicker, more robust hardware.
The bigger your place, you would need heavier and longer curtains.
If that's the case, then you would require more oversized hardware.
In order to ensure a more textured and much attractive look, choose pieces that are furnished with a metallic finish.
Step #3. Weigh curtains down
Sew thin, flat weights into the beveled edges of the panels to make a long horizontal line from the rod to the floor.
Break the bottom of your curtains open with nail scissors or a seam ripper.
Then, using matching thread and a needle, stitch the pocket closed and secure the weight.
Re-hang the curtains and take a moment to note how much smoother and more tailored the lines are now.
Step #4. Training time
Before you should hang the curtains, make sure to iron out any wrinkles.
By using your fingertips, organize into even pleats these panels; after which, hang them on the rod.
Eventually, you should tie a loose ribbon around each clustered panel to secure it.
Allow 2 or 3 days for the ribbon to dry before cutting it.
When you open and close your panels, they can fold into fixed pleats automatically.
Decorating Plain Curtains To Look More Expensive
Here are the ways:
#1. Flowers decorated with a tassel
If you want, take your plain window curtains and redesign them.
Perhaps, the addition of a few simple touches will give you a fresh, new look as well as in-depth feel in your dining room or maybe a relaxing bedroom design.
See? A simple two-colored curtain has now become a complex and stylish one.
This is thanks to the three-toned pendant made of flowers and pearls, embellished with beads.
It's quite simple to execute, my friends. Take note of the following:
Attach pearl beads to the curtain cord so it appears to be looped or tied at the edge.
Consider the tieback style in gathering your curtains. After that, attach the tieback that is furnished with pearl and flower.
There should be a white and silver sheer; this promotes elegance.
#2. Pompom trim
Pompom trim looks particularly amusing when used in curtains.
It is important to use a color that will contrast the curtains.
Rather than picking a single color to work with, experiment!
Why not try a combination such as orange and blue or green and red.
You can go for high-impact contrasts like purple and yellow.
For a child's room, or any room shall I say, use a multi-colored pompom curtain as a colorful backdrop.
#3. Satin scrunchie bow tiebacks
Two plain, shimmering gold and ivory curtains can serve as your window treatment.
Here's the way to achieve this look:
You can either choose the same fabric for your bow or use a contrasting fabric to have satin bows.
You can make scrunch for your curtains with satin or elastic — no need for extra fabric, my friends.
The conventional (regular) ones will still look bland.
If your curtains aren't as usual, you can use this trick to make them look amazing.
Make a big compromise; pick a neutral fabric instead of a striped one, such as plaid.
Maybe, you can always try to choose neutral colors such as plaid for the den fabrics.
#4. Scarf swag with tassels
Now, you can convert regular curtains into striped scarf swag.
Not to mention, you can add some scarfs made of a light fabric lined with a dark material to contrast them.
It will look great in a dining room, or for sleeping in a bedroom.
Twist or twirl two large cords to get the appearance of a crinkly/wrinkly scarf look.
In order to accommodate the long swag, the measure should be enough to cover the back and front.
Secure the rope with a nice weave or fancy slipknot. Allow a sufficient amount of rope length to accommodate large tassels.
When the treatment is done, add a sheer to the back of the window; this will add elegance to your design.
#5. Bead tieback
If you're looking for a simple way to dress up a plain or repetitive curtain treatment, try using acrylic beads.
For sure, it works well in a wide variety of spaces.
Yes, this contemporary style would be an excellent choice for a living room, dining room, or for any elegant bathroom area as well.
Alternatively, you can do this kind of tieback:
Dare to experiment with larger and diverse beads of different shapes and sizes.
Prevent the beads from scattering by applying the cord to an elastic band.
Try to use a wide range of different colored beads to create a one-of-a-kind tie design and express your personal style with this piece.
It's A Wrap!
Now, you know how to make cheap curtains look expensive.
It's very easy, right?
Enjoy, my friends!