If you're tempted to learn how to make a pom pom blanket, we have found the most straightforward way that even a child can do it! There are different methods for making a pom pom blanket, and you will see them as you read this article, but we have created the best 3-step guide that is frustration-free! You are essentially constructing a cozy blanket and adding pom poms on the corner. 
You don't even need a sewing machine and special sewing techniques to finish. Just prepare two fabric pieces according to your desired blanket size. But if you want to loom a pom pom blanket, we also wrote a DIY-friendly guide on how to make a pom pom blanket loom board. 
How Do You Make A Pom Pom Blanket?
Step 1. Pin the two fabric pieces together
To make a pom pom blanket, construct the main throw according to the size you want. Prepare an outer fabric such as faux fur and a second inner lining such as polyester or silk. Cut both pieces with the same dimensions and place them with their right sides together to pin in place.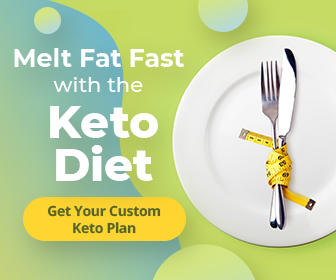 Step 2. Sew the materials to construct the blanket
Sew all around the blanket, starting at the first seam. Before you proceed with the blanket's long edges, check both materials for any excess that you can trim. Pin the long edges and sew, then check for excess materials beyond the seam again. 
Repeat the process until you finish the blanket, and you're left with a gap on one edge. Use it to turn the blanket right side out, and the blanket is ready for the pom poms. You can use any yarn you like as long as you tie the pom poms well. 
Step 3. Sew the pom poms on each corner to finish
Thread a pom pom using its long tail and sew onto one of the corners. To make a neat attachment, target the area slightly off from the corner point. You can then secure the tail with a double knot if you're happy with its placement.
Cut off the excess yarn and repeat the process on all four corners. Finally, you can close the gap earlier with a ladder stitch.
How Do You Make Pom Poms Out Of Fleece?
Yarn is not the only material that you can use to make pom poms. If you have some extra fleece fabric, you can create pom poms out of it to get something more unique-looking. However, be mindful of using thin fleece fabric because you should only cut along the stretchy side to prevent fraying. 
Cut your fleece according to the size of pom pom you want to make. A small-sized one needs a 12-inch long piece, but you can also cut up to 27 inches long for bigger pom poms. Both pieces can be around 2 inches high

Lay the strip horizontally on the surface and fold the top edge over the bottom edge while holding one end

Cut the fringe along the length to reach the fold you made

Roll the strip to form a ball and use a string to tie it tightly

Fluff up the pom poms to separate the fringe better
How Much Wool Do You Need To Make A Pom Pom Blanket?
You might need up to seven 100-gram balls of wool yarn to make a pom pom blanket. This is based on the assumption that the blanket will only be 15 by 15 inches, needing 25 pom poms. One pom pom will need two 12-gram balls of Aran wool yarn. 
How Many Stitches Do I Cast On For A Pom Pom Blanket?
Smaller blankets measuring 26 by 28 inches can require you to cast on around 130 stitches. This is just an estimate because you have to consider the blanket size. Feel free to also check our guide for knowing how many chain stitches for a blanket. 
How to cast on pom pom yarn
If you use pom pom yarn to make a blanket, there are different ways to cast it on. However, some methods result in either too tight or too loose finishes. Try casting on two stitches between each pom, but instead, make the first stitch by wrapping the pom pom yarn around the needle, removing and twisting it, then putting it back on to knit the second stitch. 
Can You Make A Pom Pom Blanket Without A Loom?
It's possible to make a pom pom blanket without a loom by knitting with a pom pom yarn and US size 4 needles. Start by placing the pom pom yarn on the needle and twist. Add more stitches by taking the next strand, twist, and put it on the needle. 
Make as many stitches as you want, depending on the blanket size, and start knitting normally with the next strand. Continue until you reach the desired blanket size and cast off. That's it; it's a pretty easy way to make a pom pom blanket without a loom. 
Conclusion
One of the cutest blankets is the pom pon blanket. In this tutorial on how to make a pom pom blanket, you only need to construct a blanket then add pom poms on the corners. Another method is to knit with a pom pom yarn for a loom-free pom pom blanket.