Sewing your own pillow isn't always an easy feat, so most home decorators are learning how to make a no-sew fleece pillow instead.
What You Need to Know About Fleece
If you're like most people, you must have quickly assumed that fleece is the actual sheep coat's that both warm and fluffy. We'd hate to burst your bubble, but fleece is a man-made material that happens to be derived from plastic. Since fleece it feels fuzzy each time you touch it, this super-soft, breathable wonder product is mostly used to make outerwear or to stuff pillows with.
Before anything else, the polyester fibers are made with the use of a chemical reaction that involves petroleum, as well as several derivatives of petroleum. Heat is applied to these chemical substances in order to form a syrup that has a thick consistency.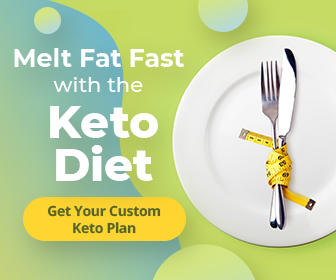 When the thick syrup hardens, threads can be formed by spinning it. Thanks to the natural structure that these fibers make, the end product is not only warm, but it's also breathable.
When it comes to its origins, fleece has already been present since the 1970s. During this time, the polyester fleece was already being developed by Malden Mills.
Your Guide on How to Make a No-Sew Fleece Pillow
No-sew fleece pillows are much simpler to make compared to the other pillow kinds. As the name suggests, you don't require sewing for this. All you need is an uncomplicated technique to create the cozy and fluffy pillow you want for any area of your space.
The no-sew fleece pillow can be patterned in different colors, shapes, and designs, which gives it a more artistic touch. Check out this step-by-step guide on how you can achieve the no-sew pillow, be it the knotted type, the woven type, or the shaped type.
Step 1: Prepare the necessary materials
You should have the needed materials at hand. First, get yourself a pillow form. This can be bought at any local craft shop. Or you can purchase fiberfill and choose to stuff your pillow with it. Then get some scissors or a rotary cutter, a ruler, and some chalk.
Last but definitely not least, prepare fleece. If you're planning to create a simple pillow, choose two different solid colors. Or if you want to exercise your creative side, buy one solid color for one type of fleece, and include a matching pattern for the other.
This type of fabric is one of the most go-to choices as it is known for its durability.
Regardless of your chosen pillow size, the typical measurement for your fleece will be about 1 yard (about 0.92 meters) for each type.
Step 2: Cut your fabric
Put your two fleece pieces together and make sure that the right side is facing out (not vice versa). This is important to remember, especially for patterned fleece, since there will be no need to reverse the pillow afterward. You might end up with a blank pattern.
Cut your fabric to 4 inches longer and wider than your pillow. Do this simultaneously so that the two pieces are pretty much the same in dimension. If you've got a bigger pillow or you want your fringes hanging longer, make it 8 inches longer and wider for both sides.
Step 3: Work on the fringes
Draw 2-inch squares on the corners of your fleece to make them even, then proceed to cut. Be careful as crooked squares make your fringes less appealing. If you prefer a longer fringe surrounding the pillow on all sides, make your squares 4 inches instead.
Step 4: Create your no-sew pillow
Match the top and bottom pieces of your fleece together, and tie your fringes using a tight double knot. You only need to do this for three sides of your fabric (leave the fourth side untied for now).
Insert your pillow into the untied side. If you chose fiberfill from step 1, you could tie the fourth side along with the others, but make sure to leave at least 4 fringes undone. This is where the stuffing for your pillow goes. Don't forget to finish tying all the knots after.
How to Make A No-Sew Fleece Pillow – Woven Style
The first three steps are the same as the knotted type, except your fabric should be cut 8 inches more than the intended dimension of your pillow. Also, as in step 3, cut 4-inch squares instead of 2-inch ones. This is where the process deviates a bit.
Cut slits measuring 1.5 inches wide and 4 inches deep into all sides, and do this simultaneously on both fabrics for evenness. Check if the tassels are aligned perfectly.
Then with the slit at the center, cut an inch vertically, where the fringe and pillow meet.
Beginning at the lower-left corner, push the top and bottom tassels into the 1-inch slit. Don't separate the two pieces, and tug gently. Do this for all three sides and leave the last undone for the pillow to slide through. Then, weave the rest to shut the opening.
Conclusion
Despite the abundance of pillow patterns, knowing how to make a no-sew fleece pillow helps add to the style and theme of your room. The simplicity of this pillow type, plus a guided tutorial, makes it an ideal DIY task for adults and children alike.