Those who want to how to make a flannel blanket will be pleased with these three easy steps! We have simplified the process, so even those without much sewing experience can create their own blanket. Keep in mind that making a blanket itself is relatively straightforward, to begin with.
But why use flannel fabric? Flannel offers the perfect softness for a blanket because of its material and finish. More so, who wouldn't want to create a blanket with unique designs in under an hour?
How To Make A Flannel Blanket At Home
1. Prepare the fabric pieces for sewing
You will need two flannel fabrics according to the size and design you want. Remember to consider the height of the user when cutting the materials. Then, lay the two flannel fabric pieces with their right sides together, so the printed or front sides are in the same direction.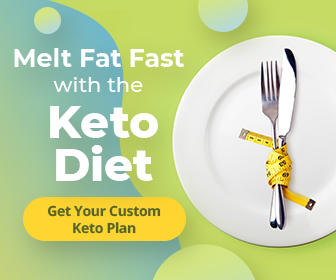 You want to line the finished side and top side of the blanket for a neat look later. Check if the patterns are right side up and ensure if the two flannel fabrics have the same length. You can then proceed to sew your flannel blanket together.
2. Sew the blanket together
You can sew by hand or with a sewing machine, whichever you are more comfortable doing. Start on the finished side and allocate ¼ inch of the seam allowance. However, you must leave a gap at the bottom side for turning later. 
Around 4 inches of a gap should suffice for turning the blanket right side out. You are now close to finishing the flannel blanket; it's that simple! Please remember to cut off the corners, so your blanket will sit flat without wrinkling. 
3. Finish the blanket
Finally, turn your flannel right side out and sew the gap shut with a seam around 4 inches to give your blanket a border finish. And that's it! You just finished a flannel blanket in under an hour without using complicated sewing techniques!
How Do You Make A No Sew Flannel Blanket?
Besides fleece, did you know that flannel fabric is also possible to turn into a no-sew blanket? The three-step method above is already easy, but those who hate needles and threads can also make a flannel blanket by tying knots. Just be mindful that flannel frays easier, unlike the thicker fleece material. 
An advantage of using flannel for a no-sew tie blanket is using the lines as a guide when you cut your fringe on the side. 

Remove every other strip to enhance the look of the finished blanket and tie each piece of fringe

A simple slipknot will work best for a no-tie flannel blanket and you can leave the selvage alone for a more rustic look

You can also combine two flannel pieces and tie the parallel strips together
How Do You Make A Double-Sided Flannel Blanket?
If you're a fan of double-sided blankets, you will love the array of flannel fabrics available in the market. Prepare two flannel fabrics as the top and bottom sides and cut them to have similar dimensions with straight sides.
Place the fabric pieces with their right sides together and sew all around the blanket

Remember to leave around 5 inches of space on the bottom side so you can turn the blanket right side out

Check the corners if they are pushed all the way out before ironing the edges

Sew all around the blanket and close the gap
How Do You Finish The Edges Of A Flannel Blanket?
Finishing the edges of a flannel blanket does not only enhances its looks. Compared to other fabric materials, flannel can fray easily, and you can prevent this with different edging techniques.
With a sewing machine
Iron and fold the cut sides with 1/4 inch of the seam allowance. Then, fold again so the raw edges will get hidden. Sew them and repeat the process of folding twice with the selvage side and sew. 
With a serger
You can also use your serger to finish your blanket edges. Fold ¼ inch hem on all four edges and sew. Compared to the first method, you only need to fold and iron once. 
How Do You Make A Batting Flannel Blanket?
If you want a cozier flannel blanket, you can assemble the flannel blanket as you did in the three-step guide earlier but leave a very large opening for inserting the polyester batting. Adjust the batting inside the blanket so that it's flushed against the corners. Smooth out the blanket and create a seam to seal the materials together. 
Close the opening and sew a zigzag stitch on the top of the blanket. Finally, add three knots per row to keep the batting from moving. You can tie each knot four times for added security, and you're done!
Conclusion
Flannel blankets just have a unique cozy look and feel to them. In this article, you have learned how to make a flannel blanket with and without sewing. You're essentially sewing two fabric pieces together, and you can even insert a batting between them.
For those who hate sewing, simply fringe the edges and knot each piece. Overall, making a flannel blanket is one of the easiest projects you can do. Leave a comment below and let us know how your blanket turned out!