You can follow a row of eight or nine loops; that's how to make a cable knit blanket.
It's an excellent project for you to do when the weather starts getting colder, and it's easy to make!
There are different methods to follow and different sizes available for cable knit blankets; it all depends on what you're most comfortable with.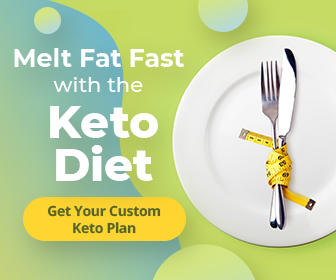 Here is your guide on what you need to know about cable knit blankets!
What Is A Cable Knit Blanket?
Have you seen the usual braided loop design on sweaters and blankets? That's the cable knit pattern! 
You make this pattern by doing the stitches out of order, so they cross over themselves.
It's a simple pattern that any beginner can get the hang of. It looks gorgeous too!
This pattern is perfect for cuddling on a cold night because it can keep you warm!
Pair it up with a hot drink and a good book, and you're sure to have a cozy evening.
Cable knit blankets can be regular-sized or chunky, depending on the kind of yarn you use.
If you choose chunky, you can even try hand-knitting instead of using needles!
Which Is The Best Yarn For Your Blanket?
You need to think about how well a yarn defines the piece before you choose. Single and two-ply types won't do your cable knitting justice.
That is why you should select three-ply or chunky styles. 
Any wool will do wonders for your stitching, but Alpaca wool will give you a soft, comfortable blanket that is hypoallergenic.
It's also excellent at trapping heat, so you'll be nice and warm on cold nights. 
Merino wool is also very popular due to its soft texture. In the end, it all depends on your preference; just make sure the size is right. 
How Much Yarn Do You Need?
How big should your blanket be? Well, the average size for this is 70 inches long and 66 inches wide, so you will need a pretty good amount of yarn. 
For yarn that's at 150g, you will need thirteen skeins; for a heavier weight like 170g, you will be okay with twelve skeins.
If you feel you need to stock a little extra, then don't be shy! You can always use your leftover wool on other projects. 
What Type Of Needles Do You Need?
Chunky blankets need chunky needles. A 25mm circular knitting needle is just right for this blanket.
They are easy to work with because they're huge, and you can make scarves with this tool as well!
Besides your needle and yarn, don't forget to ready your scissors, tape measure, and darning needle.
Now you're all set to start knitting!
Step-By-Step Process On How To Make A Cable Knit Blanket
Now it's time to get to work! These are tips on knitting a blanket with eight rows, but you can adjust that number depending on your preference. 
Step#1. Get your rows ready
Keep two strands of the yarn together and cast on 78 stitches. Remember not to join them in the round. 
Step#2. Start the cable pattern
For the first row, purl three stitches, then knit six. Repeat this to the last six stitches, then knit six once more.
For the second row, knit three stitches, then purl six. Continue this until the last six stitches, then knit six like in the first row. 
Continue this pattern, alternating until you reach the seventh row. 
Step#3. Slip the stitches on the seventh row
Purl three stitches, then slip the next three onto a cable needle. Hold it at the front of your blanket and knit three stitches from the left hand.
After that, knit three more from the cable needle. 
Step#4. Finish the eighth row
Knit three stitches, purl six, then repeat to the last six stitches. Knit six on end and repeat the whole process ten times. 
Step #5. Finish off
Continue the cable pattern for six more rows. When you are finished, knit three rows and cast them off. 
Weave in the loose ends so your blanket won't look messy. Now you're done! 
How To Care For Your Blanket
Now you have your masterpiece, so how do you make sure that it stays beautiful?
The crucial thing to consider is if you wash it properly. 
Natural fibers like Alpaca and Merino wool need to be hand washed. This will conserve their shape and save them from shrinking.
Though it may seem gross, try to wash your blanket as rarely as possible to not suffer wear and tear. 
Wash it in cold water and use a gentle detergent. Don't wring or scrub your blanket; just gently agitate it to remove dirt.
When you are finished, leave it to air dry on absorbent towels. 
You shouldn't iron your blanket as this will cause it to shrink. It will be a waste of wool!
Conclusion
This pattern is excellent for any knitting enthusiast to try. It looks beautiful on blankets, and it can keep you warm!
When you learn how to make a cable knit blanket, you will make your home a comfortable place to relax and recharge.