How to hang curtains over blinds? It is the same as when you're installing a new curtain to cover your window.
Windows with curtains and blinds are standard, especially in offices and formal rooms.
It adds elegance and depth to the window as well as the room. There may be some that prefer curtains or blinds only but try combining both.
With that said, I tried putting curtains over the blinds in my study, and it turned out well.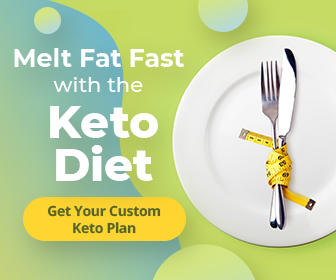 If you plan on installing curtains together with the blinds on your window, do read more in this article.
Steps To Hang Curtains Over Blinds
How to hang curtains over blinds? Follow the following steps to have a curtain over the blinds.
Having blinds over the window could give a sense of privacy, but it could look cold and unfinished sometimes.
Adding a curtain to it could liven up the mood.
So to install a curtain over the blinds, follow these few simple steps.
Step #1. Plan
Before doing anything, make sure you have a plan.
Don't just think that you want a curtain over the blinds but plan it.
Decide which design, what color, or for what function your curtain has.
This step also includes the length and width of the curtain.
Explore
In planning, do explore many things. Take some samples of textures and various fabrics, for example.
These various fabrics may add extra impact and flair to your window and room.
Consider
Consider adding some curtain tieback for either style, function, or both.
These are both great additions to your curtains.
Add some personality to your window, some highlight, or probably show off your blinds and the fantastic view outside.
Don'ts
If you're planning to install curtains over the blinds, ensure that the blinds are not located outside the window frame.
Blinds that are installed outside the window frame may appear ugly and unfinished.
It will look better if the rods are longer for the curtain to cover the window entirely.
Don't go overboard in choosing patterns and designs for curtains.
It is an unwritten rule to choose sophisticated yet straightforward techniques rather than over-designed ones.
Avoid having the same color and pattern curtains for all your windows.
Add some personality and make each room unique.
Step #2. Consider the type of blinds used
Are you ready with your curtain?
Here are some recommendable designs for your window blind curtains.
Horizontal blinds
Horizontal blinds give off a fashionable look.
These are also the most common window blinds used in offices and more.
Or you could tilt it to an angle in which you can adjust the amount of light and privacy.
You could make it from vinyl, aluminum, faux, or wood.
Roman shades
This blind will give off a more tailored look.
These are usually opaque and can be drawn up or down.
Compared to horizontal blinds, Roman shades offers lesser light control.
Cellular shades
For additional privacy or light insulation and control, cellular shades are the best.
It is a leading blind type when it comes to practicality.
The internal blinds can keep the cool air in a while, keeping the hot air out.
A black-out option is also available with this kind of blind.
Step #3. Curtain installation
It is up to you if you want to use nails and drills upon installing your curtains, but these steps won't require you to use some.
You can always use hooks to hang your curtains, especially if you have no use of nails and drills.
Coat hooks
Coat hooks could add an elegant touch to your window that could attract the attention of your visitors.
No more looking for rods to attach above the window frame since you will be using hooks in this matter.
Although closing and opening the curtain may become challenging, it is best for windows that do not need frequent adjustments.
Command hooks
One of the simplest ways to hang curtains is with the use of command hooks.
You could also use this to mount paintings and wall frames.
You could also use this to hold the rods for your curtains or draperies.
It comes in various colors, but if you couldn't find one that matches your wall, you could always paint them.
Tension rods
You can also use tension rods which can be positioned from one side of the frame to the other.
It offers a simple and uncomplicated look. Although having nails and drills may ruin the appearance of the blinds.
This type of rod is perfect for lighter curtains and smaller windows.
Suspended rods
Another method of hanging curtains over blinds is with the use of suspended rods.
It works well, especially for higher windows where reaching can become difficult.
The suspension is also natural that it could fit your overall home decoration.
Conclusion
Knowing how to hang curtains over blinds can be an advantage in home decorating activities.
These skills may be required to make your home pleasant and appear more sophisticated than having no curtains at all.
Consider using these methods and ideas in installing curtains over your window bind. I, myself, learned from all of it, and I hope you do too.