Many people see a canopy bed as a glamorous and romantic thing. In this DIY project, you will learn how to hang curtains on a canopy bed. The origin of canopy beds dates back to the middle ages.
Historically, people use canopy curtains to deter harmful insects and pests from climbing onto them on the bed while sleeping. However, nowadays, the reason why a lot of people put up canopy beds in their homes varies. Some do because it adds elegance and beauty and makes the bed cozy while you sleep. 
Steps on Hanging Canopy Bed
The first-ever step when you plan on how to hang curtains on a canopy bed is to get the material ready. Measure the canopy bed to ascertain its length and width before purchasing the curtains.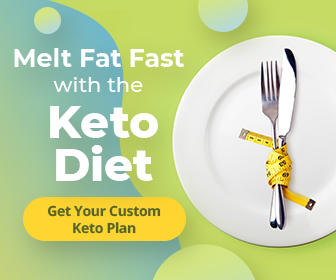 You will need:
Paint

Rope

Panels of sheer curtains

Nail clips

Iron
Step #1: Getting Ready
When you plan on how to curtains on a canopy bed, the first step is making sure all the things you need are ready.
Get your curtain material ready. You can buy lightweight curtain material from any store near to you, or you can order online.
Once you have your curtain material, use iron to straighten it. This ensures that the curtain looks good and well kept when you install it on the canopy bed.
Note: the reason why you need to iron the curtain is to remove the creases.
Step #2: Attach the Rope
By now, you must have made your canopy bed. That is, your canopy bed should be ready. 
If you use a nail clip to hold the rope, you will need to make a drill. Depending on the material the canopy skeleton is made of.
Now using tape, measure the canopy bed's width and length and then measure out the rope. Cut out the measured rope and then proceed to the next step.
Step #3: Fix the Curtain
Now, you will have to put the rope through the curtain. Once you are done fixing the rope on the curtain, you will then approach the canopy frame and attach it. You can tie it to avoid loosening.
If the canopy bed frame is made of wood, you can use a drill and fix the curtain with nail clips.
Step #4: Finish up
The last step on how to hang curtains on a canopy bed is finishing up. Use the paint to do some finishing on the canopy bed frame. The paint should be the same color as your curtain to match.
How do I Install Bed Canopy?
If you follow the simple step-by-step guide below, you will learn how to install a canopy bed in your home without any stress.
Step #1: Choose the right canopy. Here, you need to choose the right canopy you want. Canopies come in different sizes, colors, and materials.
Step #2: Choose your Placement. Next, you will need to choose the location where you will place the canopy. 
Step #3: install the canopy material
Step #4: Next, you will need to attach the canopy.
Why do I Need a Canopy Bed?
A lot of people often have different reasons for wanting a canopy bed. While originally it offers warmth and privacy for the sleeping space, it also makes the room more unique and cozy.
Installing a Canopy Bed Will Make my Room Smaller?
Canopy beds come in different sizes and materials. You can find wooden and metal canopy beds. When you live in a small room, installing a wooden canopy bed may occupy more space.
In that sense, it is advisable to go for metal canopy beds. That said, it is recommended to know the size of your room before going for any canopy bed.
How Tall Should a Canopy Bed be?
The standard height for every canopy bed is 86.75 (220 cm). The width is 84.25, which is approximately 214 cm, while the length is between the range of 64.25 to 80.25 (163 to 204 cm) 
The platform height is approximately 15 (38 cm).
Can I Use a Regular Curtain for my Canopy Beds?
The answer is No. it is not advisable to use a regular curtain on your canopy bed. To get the best out of your canopy bed, we recommend using sheer curtains. This is because sheer curtains are light, easy to see through, allows light and air to pass through.
How do I Hang my Canopy Curtains Without Drilling?
Canopy beds add coziness to the room. It makes your sleeping space more private within the room. You can use peel and stick hanging hardware and a wire hook. Making this may be a bit difficult, but it is worth it. 
Can I Turn my Existing Bed Into a Canopy Bed?
The answer to the question is yes. You can turn your existing regular bed into a canopy bed. You will need to attach a canopy frame, which may be rods: metal or wooden rods. 
Conclusion
I hope this write-up has widened your horizon on how to hang curtains on a canopy bed. The steps I shared in this article are simple and easy to follow. You don't need to be a professional before you can hang your canopy bed. So wait no more, get some sheer curtain and start making a canopy curtain.