Are you on the journey of giving your room an exquisite look? Do you want to have a change of curtains but on a cross on making it look great? Don't worry, I will take you on the steps on how to decorate with curtains to give your room that desired look.
Curtains are an essential aspect to consider when furnishing your homes. They serve a whole lot of purposes than you've possibly noticed.  
You use curtains to regulate sunlight; you can either let in more sunlight or block out excessive rays from entering your room with curtains; temperature regulation in a room is also possible with the use of curtains.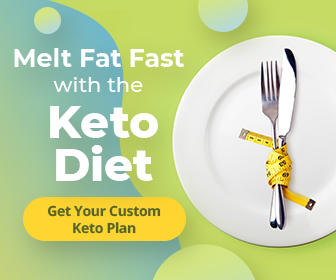 Materials like linen curtains help keep the room warm in winter and cool in summer. Most people use curtains also to improve privacy in their homes.
And most importantly, curtains are used to improve the beauty of the home. 
A lot questions keeps coming on how to improve the look of the house with curtains. That is why I have decided to put in writing how to decorate with curtains. This write-up will help you give your room that expensive look that it deserves with so little effort. 
STEPS ON DECORATING WITH CURTAINS
There are few steps to getting that perfect curtains decoration that you want from your room. They include:
Step #1:

Select a 

Matching Color
As you learn how to decorate with curtains, you do not match colors with others. You can choose to go with two contrasting colors.
Colors like green and pink, yellow and red. Weird right? Yes, it is. It shows courage and braveness. This combination is rare but wonderful. 
Step #2:

Introduce a 

Pattern
Avoid solid colors at all times, introduce a pattern, make your room more lively, you can even go with a curtain with a picture, it's nobody's headache, so far it looks good, and you are okay with it.
Step #3:

Play With Texture
The smoothness of the curtain is important when following these steps on how to decorate with curtains. The eyes feed on your decoration. Play with the texture until you get the smoothness you desire.
What Should You Match Your Curtains With?
You can match your curtains with several things in your room. You can compare with your choice, but here are a few guidelines to help.
Match your curtains with wall color. Adding a contract between your wall and curtains will draw attention to them. You can either make the curtains a shade lighter than the wall color or a shade darker. For instance, if your wall is Navy blue, you can choose to have sky blue curtains, vice versa.
Also, you can match your curtains with the furniture or bedding. This way is another way to enhance the presence of the curtains in a room. This option is perfect, but you have to do it the right way.

For example, if you have patterned furniture or bedding, you should use a solid-colored curtain. Also, if you have solid-colored furniture or curtain, you should go for a patterned curtain that enhances the color of the bedding.
How You Can Ma

k

e Curtains Look Nice
You can make your curtains look nice with just a little or no cost. You don't only learn how to decorate with curtains; you also learn to make the curtains pleasant and appealing to the eye. Follow these steps to know how to make these curtains look nice.
Step #1: Hang your curtains high and wide. Giving extra height to your curtains makes your room look taller than it seems. Also, giving it width is another enhancement your curtain needs. If you can't get curtains as wide as you want them to be, you can sew two of the same patterns together to make them wider.
Step #2: Weigh your curtains down. Your curtain doesn't have to end under your window sill, nay, that is old-fashioned. Give it additional length, let it hem the floor, or better still, let it pool on the floor. This will add an exquisite look to your room.
Step #3: Train them. Training is a simple way to improve the look your curtains give your room. You can achieve this by ironing the curtains before you hang them. After hanging, you tie it in laps with a rope. Allow it to stay for two to three days before losing it. When you lose it, the curtain will fold itself in pleats.
How Do I Decorate With Drapes?
Drapes like curtains are wonderful in improving the look of a room. Drapes of the correct color, pattern, and texture can take a room from regular to extraordinary.
How to decorate with curtains and drapes are almost the same, just a little bit of difference.
 Below are tips to help you in hanging your drapes.
Measure: take measurements of the window's width and height to ensure that the drapes are proportional to the window.

Addition of Accessories; jewelry like decorative rods with finials, brackets, and tie boats is a budget-friendly way to improve your style.

Hang; hang your drapes properly. Close to the ceiling and close to the floor. Voila! You transform your room.
CONCLUSION
I am sure you've learned how to decorate with curtains to get wonderful results on a low budget and also with little energy. Is this writing helpful? Comment below. We would love to hear from you. Have a lovely day.