You'll be pleased that the steps on how to braid a fleece blanket is under five steps. Do you want to know how many? You will be done with the blanket in just three steps!
The best part about this project is it's also a no-sew fleece blanket. Instead of tying the fringe traditionally, you'll braid it. Continue reading below to learn about another easy and stylish way to finish a fleece blanket besides using a binding. 
DIY No-Sew Fleece Blanket With Braided Edge
1. Line up your two fleece pieces
You will start with the fleece blanket using two fabric pieces. Cut them in the exact dimensions according to your desired blanket size. Then, place them on top of each other with their wrong sides facing.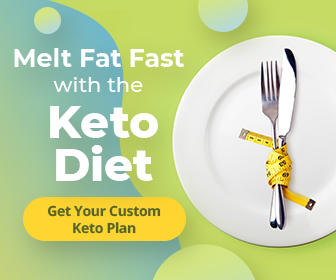 2. Fringe the blanket all around
Cut a square on each corner and make slits on all sides. The slits should be an inch apart, so you can easily braid them later. Fold each piece halfway and make a small slit in the middle or slightly closer to the end, depending on your desired edge finish. 
3. Braid the fleece blanket edge
Finally, you can braid the edge to construct your no-sew fleece blanket. The key to mastering how to braid a fleece blanket is by taking a piece of fringe and putting it through the hole on the next fringe. You'll go from left to right, grabbing both layers of the blanket, so the one you pull through becomes the next hole. 
Continue braiding all around the blanket. Once you reach the last fringe pair, separate them and grab one to insert on your starting hole. Make a double knot with the final two layers and tuck it inside the blanket to finish. 
What Are The Different Ways To Tie A Fleece Blanket?
Braiding the edge of a fleece blanket is not the only way to make a no-sew blanket. A helpful tip to remember is to tie with double knots so your fleece blanket won't come off when washed. You also want to cut squares on the corners to prevent the corner fringes from bunching with each other. 
Classic fleece tie blanket
The classic no-sew fleece blanket is simply two pieces of fleece fabric with fringed edges. Instead of braiding the fringes, tie each pair to construct the blanket. The finish is rustic, but it's the easiest method for those who hate sewing. 
Single-layer fleece tie blanket 
Instead of using two fleece fabric pieces, you can use one layer instead. Cut the edges and then tie the flaps to style the fringe. You can also use flannel instead of fleece for a cozier look and feel. 
Knitted fleece blanket
If you want something extra fluffy, you can make a knitted fleece blanket with chunky yarn instead. There are different knitting methods, so you can select the one you find the easiest. For example, there are arm knitting and finger knitting techniques. 
How To Make A No Sew Fleece Blanket Without Bulky Knots
What if you want to make a no-sew fleece blanket without knots? You can proceed with our guide above on how to braid a fleece blanket, and you'll get a cozy knot-free fleece blanket. However, please remember to cut off your selvages neatly and use good fleece material that won't fray or stretch easily.
Additionally, you don't have to limit yourself with the fringe finish on your blanket. You can reshape each fringe with some scissors to look like bunny ears, grass, fence, or use a wavy blade. 
How Many Yards Of Fleece Do You Need To Make A Tie Blanket?
The yardage you'll need to make a tie blanket, or braided fleece blanket depends on the size of blanket you want. If you want an estimate, a standard throw can use up to two yards, while going oversized means adding one yard. These numbers are from assuming that your throw measures 50 by 60 inches and 55 by 80 inches, respectively. 
Additionally, please measure the size of one yard of fleece fabric. The length will always be 36 inches for one yard, but the width can vary from 44 to 60 inches. 
What are the different types of fleece fabric?
The key to making the best braided or no-sew tie fleece blanket is using the best quality materials. This way, your blanket won't fray or stretch, even if you didn't sew the edges. 
Polar fleece
The type of fleece best for tie blankets is polar fleece. It is incredibly durable because of the two-sided pile, so it won't get worn down quickly. Some stores even use recycled plastic bottles to make their polar fleece fabrics. 
Polyester fleece 
If you want to get the best insulation from your fleece blanket, consider using polyester fleece. It's soft and fluffy to provide warmth. And best of all, it doesn't pill easily. 
Micro fleece
Micro fleece is not popular for blankets. Instead, it's a common layer for jackets and other pieces of clothing. Compared to the two fleece types, micro fleece is the most flexible and thinnest fabric. 
Conclusion
Do you want a no-sew fleece blanket without ties or knots? Bookmark this guide on how to braid a fleece blanket, which uses two fleece fabric pieces with fringed edges. Instead of tying each pair, you will insert one fringe to another's slit. 
Have you tried this project yet? Let us know in the comments!