Blankets are super warm and cozy, but how big is 50×60 blanket in terms of their standard sizes?
It's more the size of a throw than a full blanket, but it will keep you warm as you Netflix and chill on a Friday night in.
What Is The Difference Between A Throw And A Blanket?
Throws and blankets are similar in the sense that they both offer warmth and comfort.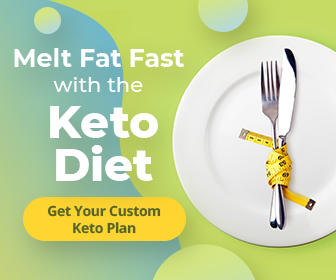 The main distinction between them is that blankets come in sizes that match the bed, while throws come in standard 50×60-inch sizes.
It is meant to be suitable for one person to use, while blankets are made for cuddling.
Although they are made to keep you warm, materials and designs have a lot to do with how they are categorized.
Blankets are usually made from one large piece of fabric designed to keep you warm, like wool, flannel, or fleece.
On the other hand, throws are made of more luxurious fabrics like chenille, faux fur, or satin to make it feel more luxurious.
A Guide To Determine How Big Is 50×60 Blanket Compared With Others
A typical blanket should be large enough to cover your mattress, with a few extra inches for you to tuck it in around the sides.
However, there are other kinds of blankets that don't necessarily have to be tucked in. Some of them are discussed below:
Throw blankets. 

A throw blanket is smaller than a standard blanket and is usually about 50×60 inches in size.
Throws are usually draped over couches, chairs, and bed footers. They are also used to provide warmth and comfort while relaxing on the couch.
Afghan. 

Typically knitted or crocheted using wool or other natural materials, afghans are designed to look nice and keep you warm.
Although, they are used more similarly like throws than blankets.
Bedspread. 

Like coverlets, bedspreads are usually larger and designed to reach the floor to cover the whole bed, including the pillows.
Like coverlets, they are also made from thin fabrics, so they are not very warm. However, they add beauty to an otherwise plain room.
Coverlet. 

The coverlet is a purely decorative item that goes on top of the bed.
It does not reach the floor or cover your pillows, and it is usually a thin fabric meant to add decoration. You put on top of another more practical and useful blanket.
Comforter. 

Comforters are similar to duvets, but they don't necessarily need covers.
They offer both decoration and warmth since they usually come in attractive patterns and colors.
Duvet. 

This thick, warm blanket goes on the bed and traps heat underneath, keeping you warm and cozy at night.
It usually has a thick layer of down or other fiber inside the covering to make it warm.
They can be heavy to wash, so duvets also need covers to keep them from being dirty and damaged.
Quilt. 

A quilt may be a type of coverlet, but it is considerably warmer. It is usually a decorative blanket with a patchwork pattern of different fabrics.
It also has an inner layer of batting that adds warmth compared to the typical coverlet.
Electric Blanket. 

Electric blankets have heating elements inside. They are also plugged in to keep the user warm.
The blanket itself does have built-in temperature controls so you can set them to be as warm or as cool as you'd like.
Weighted Blanket. 

Weighted blankets are a newer trend, but they are designed to be warm and heavy, so being under one feels like you're getting a hug.
It is good for those experiencing anxiety or sleeping disorders, so many find the weighted blanket very comforting.
Finding the right blanket for your bed
Choosing the right blanket is pretty straightforward, but there are little nuances that you have to consider. Here are some of them:
Size
If you're buying a blanket for your bed, you would want one that is large enough to cover your mattress, with a few extra inches to tuck around the sides.
Typical blanket sizes follow this standard and are usually of the following sizes:
Twin:

 90 x 65 inches

 
Full:

 90 x 85 inches

 
Queen:

 90 x 90 inches

 
King:

 90 x 110 inches
Fabric
Different fabrics have different benefits for you.
For instance, cotton blankets hold up great to repeated washing, but wool provides great insulation.
Down comforters and cashmere blankets offer luxury, while the fleece is great for children.
Weave
Did you know that the different weaves of the blankets can provide different levels of warmth?
Thermal weaves are common in cotton blankets, and it lets air circulate easily.
Knits are heavier and warmer, while quilted are common for down blankets to keep them from shifting inside.
Conclusion
So what is the right warm material for you?
How big is 50×60 blanket if you use it for your bed as opposed to the couch?
Do you need a functional blanket or a decorative accessory in your living space?
Both throws and blankets add a cozy element to your room, so don't hesitate to get any (or both) to enhance the overall cozy feel of your home.