This article on how to hang curtains on French doors will show why using curtain panels is ideal for dressing up your French doors. In the case of curtains, they add an extra touch of class, style and give your home more privacy. 
Continue reading to see how to hang curtains on French doors and get that much-desired look that will wow you and your home visitors.  
Steps on How to Hang Curtains on French Doors
Step 1: To begin, get all necessary materials ready; you don't want to miss any. It will make your work easier and faster. These materials and tools include curtain rods, screws, and curtain mounting bracket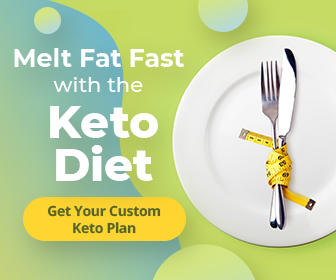 A level 

Sharp pointed pencil

A drill 
Step #2: Get a measuring tape to measure your French door's windows height and width. Ensure that the curtain panels you got are up to 1 ½ times the width of your window such that when you hang the material, you can gather it.
The panel length must pass the window's height by two inches or more; this will depend on the location where you hang them. This is because the curtain must overlap the window with one inch at the least, both at the top and the bottom. 
Step #3: Ensure that the sash rod kit you got for your French doors is the correct length. Measure the rod against your curtain's width. Ensure that your kit has the top and bottom rods, including the curtain and the exact number of screws.
Step #4: Put the sash rod through one curtain panel and fasten the rod's brackets at both ends. 
Step #5: Get an assistant to help you fit the curtain brackets and panels on the French door at the point you want with the rod from the above bracket. 
Step #6: On the curtain panels bottom, out in the bottom rod through its pocket. Fix the mounting brackets on them and leave your curtain panel to hang freely. 
Step #7:  Pull the material of your curtain panel firmly without much tension as you hold the brackets on the bottom to the French door. Mark the mounting holes for your brackets on the door.
Drill more pilot holes just as you did for the top brackets and fix the bottom brackets with screws. Then fit in the bottom rod to your mounting brackets. There you have it! 
What are French Doors?
French doors are doors that could be single or paired, usually made of glass panes or solid glass. French doors allow for light to come into your home; for this reason, they are quite an energy-conscious and very functional.
When you install a properly insulated French door, or you know how to hang curtains on French doors correctly, it will protect you against any adverse temperatures, just like the regular solid doors.  
Tips on Caring for Curtains
Avoid using dryer sheets which can leave a residue that will stick to your curtain and make them look dingy! This is because they are thin, so the residue doesn't come off as easily.

If you have to use a dryer sheet, then place it in between the fabric of your curtains and make sure it sticks well! The author believes that this will prevent any residue from getting on your curtain.

Hang them out in the sun occasionally so they can air out and get some sunlight! This is important to help with the fading process.

Using a vacuum can remove stains and dirt that you may not see on your curtain, so it's always worth giving them a once over!

Be cautious of spills happening near curtains as this could cause them to suffer water damage! It's important to make sure they're well out of reach from any spills that could happen.
Should You Hang Curtains On French Doors?
A lot of people prefer French doors because of their wide-open outlook and inviting outdoor look. Nevertheless, French doors do not avail that much privacy. You should hang curtains on French doors; it will give you the choice of covering your doors from outsiders to see inside your home. This article teaches you a step-by-step process of how to hang curtains on French doors. 
Conclusion 
How to hang curtains on French doors to make it appealing and give you the much-desired home effect is not tedious. It is even better when you use the right fabric and decorations.
Sheer window curtain fabrics have a thing with French doors; it decorates it beautifully and still gives you much-needed privacy. 
Due to the texture of these sheer curtain fabric materials, they give the obvious lines of your window doors a softening event, contrary to their plain outlook. Also, you get to choose the ideal panels in colors that would blend with your preferred room decorations first before you continue how to hang curtains on French doors.
The lightness of these sheer curtain materials lets the sun stream in, and you can also see what is going on outside. You may not want your curtains to be swinging freely; there's the option of using the curtain sash rods to hold them in place both at the top and bottom of your French door.