It is no new thing that the modern bathroom now has curtains. You know why? It's part of the interior decor and looks very attractive from afar. You will barely notice the part of the house that is the bathroom. For those who are surprised to know this, I say again. It's no new thing. 
Hanging curtains is essential but where you will have problems is how to keep shower curtains clean. You will buy these curtains and forget that they are fabric material that you will always wash.
Did I tell you that once they're ready to take care of their home, especially the bathroom, they only scrub the floor, wash the bathtub, scrub the sink and possibly scrub the wall?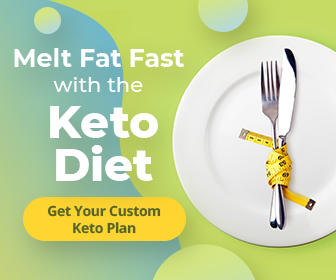 While doing all these, they fold their curtains and hang them in such a way that it will give space for whatever they have to do. Like it's a norm to always look away at the look of the curtains. 
Steps on how to keep Shower Curtains Clean 
Step #1: Choose the Detergent or Soap, Either Liquid or Solid
The main cleaning material is the washing detergent or soap. Shower curtains are very light and made of nylon. Therefore, washing soap to be used should be very light to ensure that the curtains last a little longer. You first dip the curtains in warm soapy water, and you leave it some minutes before adding the liquid soap. 
Step #2: Prepare to Wash the Curtains After Dipping in Warm Water and Liquid Soap 
The essence of dipping the curtains into warm water and liquid soap is to expose the specks of dirt before washing. Otherwise, some germs might have their place on the curtains. 
Step #3: Wash the First Time and Discard the Dirty Water 
The curtains are first washed for about 15 minutes and left for 5 minutes before discarding the water. The essence is to ensure that the first wash exposed the germs. How to keep shower curtains clean is one thing people take for granted. As attractive as it looks, owners overlook to take care of it. 
For every single bath in the bathroom, water and soap foams must sprinkle on the curtains. That's why you should genuinely wash your curtain every week. 
Step #4: Wash the Second Time
This step is the most vital. This time, you add more liquid soap to fresh warm water in a larger quantity. Leave the curtains and the liquid soap for about 10 minutes before washing. Wash as much as you can and discard the dirty water after washing. 
Step #5: Rinse Until the Rinsate is as Neat as Drinking Water 
Some people chose to wash their shower curtains three times or more. To ensure you have nothing to lose but rather to gain, wash for three times. 
After washing with warm water about two times which is normal, add warm water the first time and rinse. Of course, the rinsate won't be as neat you might expect. 
Second, add cold water and rinse for more time. This time, the rinsate will be more clear. 
Rinse the third time and check the look of the rinsate. If it's as neat as drinking water, then you're good to go. 
Step #6: Spread Under the sun and Iron When it's dry (optional though)
The norm is usually to hang clothes in a shed, but here, the curtains are hung directly under the sun. The essence of this whole thing is to do away with every germ harboring on the curtains. 
People go as far as ironing the shower curtains once they've dried. It is not compulsory, though. 
Why do People Overlook Taking Care of Their Shower Curtains? 
In the modern day bathroom, people use curtains in place of doors which is very spectacular. Why then do people overlook taking care of the curtains as every other important home accessory? The answer is simple, laziness.
Many people find it hard to look and think through taking good care of the shower curtains. Keeping the shower curtains clean is not a big deal, and it's achievable in a few hours. And the materials for the steps on how to keep shower curtains clean above are just very few.
It is one of the most vital, I mean. How can you leave everything clean and leave curtains of the bathroom where you take care of yourself dirty. C'mon! You got this! 
Conclusion 
Learning how to keep shower curtains clean is vital, and it is something people should take seriously. Since people overlook, you rather shouldn't.
It will only take you a little time to move to a grocery mall to get liquid detergent and a little energy to wash it. Manufacturers use nylon to make shower curtains. Therefore, you do not need a lot of washing before it's clean. 
In your family, make a routine timetable for everyone to be washing the curtains every weekend. Penalize anyone who didn't keep up with his or her routine. By this, the curtains will be clean at all times.